Today, in this article we are with the information related to WhatsApp. Generally, all are using their WhatsApp accounts with their mobile numbers. But now the users can also use this messaging application with a landline number. Over, 1.5 billion global users are using this WhatsApp for messaging. All are using this application for free of cost. Moreover, it provides unlimited benefits and that includes voice and video calls. It also offers unlimited image sharing and more. So, here we are giving some crazy information about how to use WhatsApp with a landline number.
WhatsApp Account With Landline Number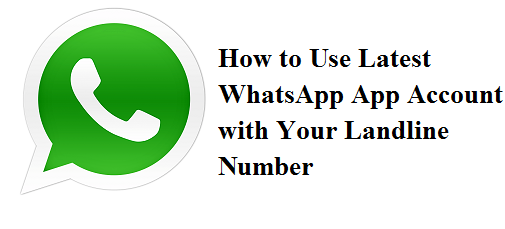 However, to use this Instant-messaging application just you need a phone and internet. Furthermore, you need a mobile number for using the application. This messaging application is not only available on Smartphones. But also supports advanced feature phones like Nokia 8110 and more. In some cases, users don't want to use the mobile number in WhatsApp. So, in those cases, you can use a landline number also. This sounds crazy to use but it is true.
A few days back WhatsApp launched its Business app. It provides new dimensions to the standard messaging services. In addition to that, it offers not only a business but also a secure way to communicate with small business owners. So, users can set up their WhatsApp account by using landline numbers instead of a mobile number.
Also Check: WhatsApp Without Phone Number
How To Use WhatsApp Without Mobile Number
This method is perfect for business people who prefer their landline numbers. Just you need to link your landline number with WhatsApp Business App. This will help and provides privacy to the users to save their personal numbers with strangers. So, to secure your mobile number now you can use a landline number with WhatsApp. In some rare cases, WhatsApp banned mobile number. In that time you can easily remove the WhatsApp ban using simple tips.
First, you need to download and install the latest version of the WhatsApp App or its Business app.
After that, open the WhatsApp App on your Smartphone, laptop, tablet, or any other compatible device.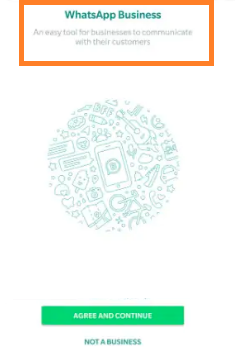 In the next step, WhatsApp will prompt you to select your country code and mobile number. So, here you have to enter a landline number.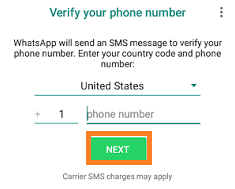 Whatsapp For Landline
Now WhatsApp App will then verify your number by calling or SMS method. The first it will send a verification code to the entered number. But, you added the landline number you will not get any message.
After that, wait for a few minutes when verification fails. Then you can get the OTP for the other option Call me.
For that, you need to tap on the Call me option. Then automatically you will receive a call on your landline number. Once, you get the OTP enter and complete the process.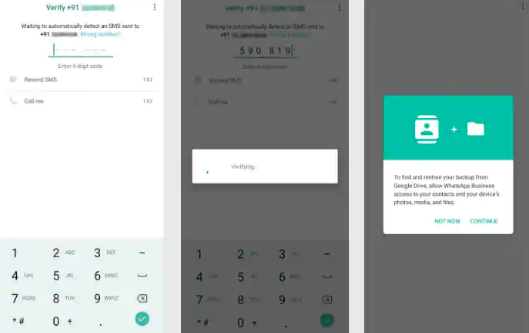 Now the verification process is completed then you need to set up all regular steps like adding your photo and more.
Conclusion
So, by using this above method you can set up your WhatsApp with a landline number also. It is a very easy process like a normal mobile number. If you want more information related to WhatsApp then you can check in Timesalert.