Wonderla Hyderabad is one of the biggest amusement parks in India. This amusement park is located in only three places in India such as Bangalore, Hyderabad, and Kochi. Wonderla Holidays Limited operates the amusement park.  Kochouseph Chittilappilly is the owner of this Wonderla water park. The first Wonderla park was set up in 2000 on Kochi. The second park in Bangalore, third in Hyderabad and is planning to open its 4th amusement park in Chennai. The park offers a variety of rides for all ages visitors. So here we have informed regarding the Wonderla park and its facilities.
Wonderla Hyderabad
Wonderla Holidays opened its third amusement park, Wonderla in April 2016 in Hyderabad. Now the Wonderla Hyderabad is a craziest, loudest and most amazing part of the town. Wonderla is not only an amusement park but an amazing, beautiful, and a world of dream rides. This is a place where people can enjoy their holiday fully by celebrating the smaller moments. There is no better place in Hyderabad to experience the new rides than this Wonderla.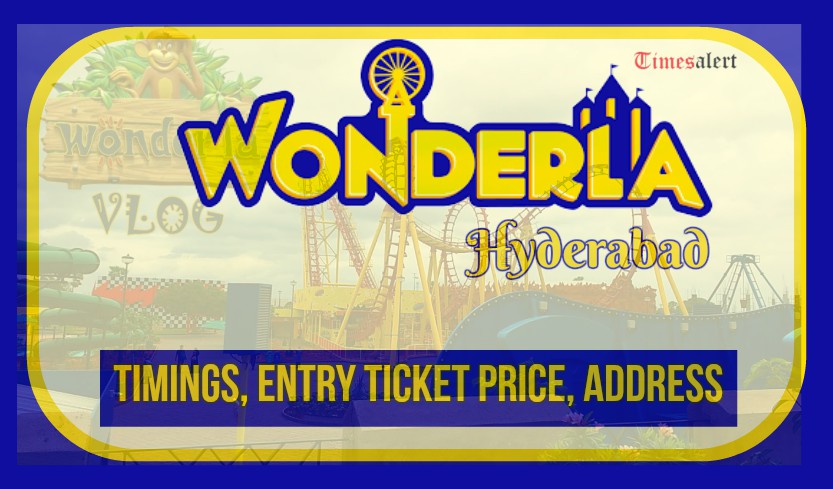 In Wonderla Hyderabad, there are 27 land-based rides and 18 water-based rides. Also, there are 72 water slides available for visitors. They also enjoy the wave pool, dance in rain disco and the show called " Adventures of Chikku." Overall this park is a non- stop fun for the visitors. Before planning to visit, check out the most thrilling attractions, water rides, and land rides. Also, check the Wonderla Hyderabad timings, address and ticket price. All updates about Wonderla is given here.
Wonderla Hyderabad Timings (Opening, Closing Time)
The opening and closing time of Wonderla Hyderabad is varied for a different season. And all rides are available for a particular time. In peak season and regular season holidays, visitors can enter the park from 11:00 AM to 7:00 PM.  Here we are giving details about the park timing.
Normal Season:
| | | |
| --- | --- | --- |
| Days | Land Rides | Water Rides |
| Weekdays | 11:00 AM to 6:00 PM | 12.30 PM to 5:00 PM |
| Holidays | 11:00 AM to 7:00 PM | 12.00 Noon to 6:00 PM |
 Peak Season:
| | | |
| --- | --- | --- |
| Days | Land Rides | Water Rides |
| All Days | 11:00 AM to 7:00 PM | 12.00 Noon to 6:00 PM |
Wonderla Hyderabad Entry Fee
The ticket price quite increases in festival season. Otherwise, the price is affordable for visitors. In Wonderla Hyderabad the ticket price is different for different category of visitors. And also it varies according to the season. The 18% GST is included in the ticket price.
| | | | |
| --- | --- | --- | --- |
| Category of Visitor | Normal Season         (Holidays) | Normal Season (Weekdays) | Festival Season |
| Adult | Rs.850 | Rs.675 | Rs.1100 |
| Children | Rs.680 | Rs.540 | Rs.880 |
| Senior Citizen    (60- 69 years) | Rs.795 | Rs.635 |  Rs.825 |
| Super Sn. Citizen (70 years above) | Rs.530 |  Rs.425 | Rs.550 |
| Defence | Rs.850 | Rs.675 |  Rs.880 |
| Fastrack Adult | Rs.1270 | Rs.1015 | Rs.1650 |
| Fastrack Child | Rs.1020 | Rs.810 | Rs.1320 |
| After Hours Adult | Rs.635 | ——- | Rs.660 |
| After Hours Child/ Defence/ senior citizen | Rs.530 | ——— | Rs.550 |
               Rides In Wonderla Hyderabad
In Wonderla Hyderabad, there are four types of rides available such as land rides, water rides, high thrill rides, and kids rides. Visitors can enjoy all the rides with their family and friends. Check the below, for ride name.
Land Rides:
Wonderla has introduced a new land rides called Mission Interstellar. Which brings India's first space flying experience.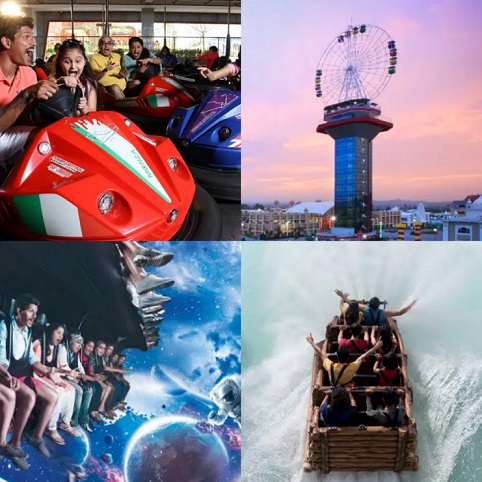 Mission Interstellar
Sky Wheel
Adventures of Chikku
Twist and Shout
Rocking' Tug
Termite Coaster and Train
Pirate Ship
Wonder Splash
Grand Prix
Crazy Car I & II
Water Rides: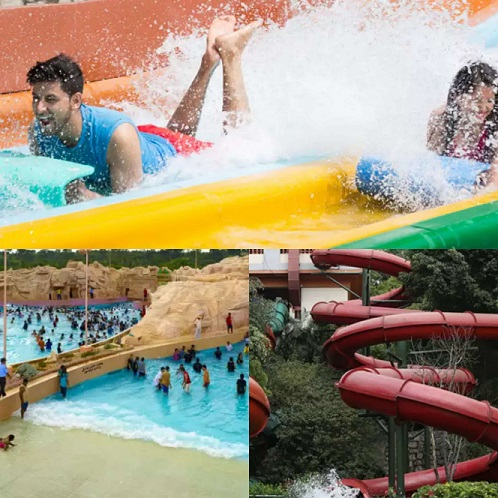 Rain Disco
Boomerang
Pirate Lagoon
Fun Racers
Uphill Racers
Bullet
Wavy and Vertical Fall
Harakiri
Mammoth
Splash
Wave Pools
Lazy River
Sea Lagoon
Drop and Tornado
Screw
High Thrill Rides: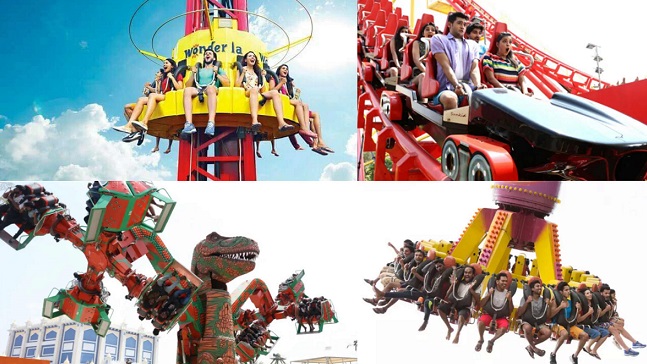 Recoil
Maverick
Equinox
Techno Jump
Twin Flip T Rex
Space Jam
Kids Ride: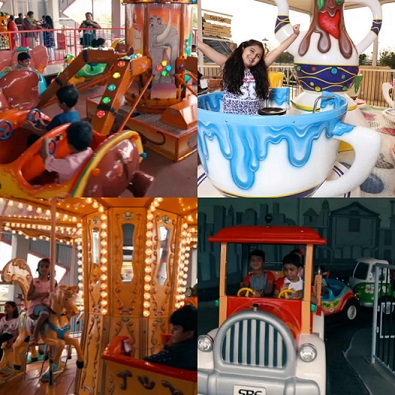 Mini Pirate Ship
Kiddies Wheel
Coco Cup
Carousel
Flying Jumbo
Convoy
Moon Base
Mini Top Spin
Circus Train
Happy Kangaroo
 Food Facilities in Wonderla Hyderabad
For visitors, Wonderla Hyderabad provides delicious foods. They can buy the foods or get the coupon for complete meals. There are many restaurants, and food courts available in Wonderla Hyderabad. Some of those are:
Park View Restaurant: In this restaurant, visitor can enjoy the traditional south Indian breakfast and more foods.
Chillies Restaurant, Waves Restaurant, Food Courts, Galaxy A/C Restaurant.
Dress Up For Wonderla Hyderabad
In Wonderla Hyderabad the water rides are clean and hygienic. So Wonderla enforce a strict dress code for all visitors. There are some conditions for the dress code.
The visitor has to wear Nylon cloth or 100% synthetic material.
Sarees, salwar, dupatta, formal shirt/pants, burkhas, school uniforms, denim, etc. are not allowed for water rides.
Visitors can purchase the dress code from the park.
Wonderla Hyderabad Contact Number, Address
For more information about Wonderla Hyderabad, check the Wonderla website.
Wonderla Hyderabad Contact Number – +914023490333/ +919100063636
Email Id – [email protected]
Address – Outer Ring Road, Exit No. 13, Wonderla Hyderabad Park, Ravirala, Hyderabad- 501510
For more updates about entertainment, check Timesalert.