Despite being one of the most prominent e-commerce platforms, Amazon has yet to implement dark mode. The Amazon app for smartphones does not allow users to switch to dark mode. If you turn on dark mode on your smartphone, the app will likewise stay in that mode.
Amazon dark mode
You could use the Night Eye chrome extension instead, as there is no official built-in amazon dark mode. A dark mode plugin that enables dark mode and pretty much any other website on the internet is simple to use. It's compatible with all major browsers and installs in a matter of seconds.
Dark mode minimises the amount of light generated by device displays while keeping the minimum colour contrast ratios essential for reading.
Amazon dark mode On Android phone
You can use the Amazon app in dark mode on various smartphones, such as Samsung and Mi. It is not available for other brands. To activate dark mode on your phone, simply press and hold the Dark Mode button. This allows you to activate the dark theme on your phone. However, this did not activate the Dark Mode in programmes that did not support it.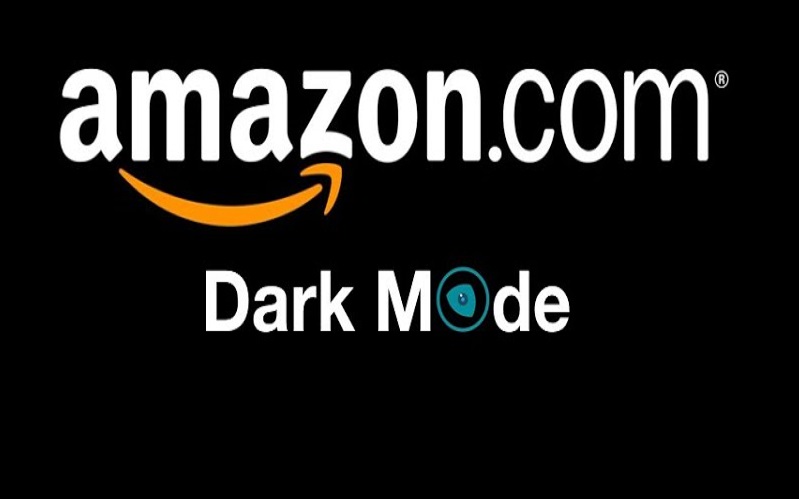 Amazon dark mode On App or Website
Many Android apps in the Google Play Store support dark mode, but Amazon, the e-commerce behemoth, is not one of them. If your smartphone runs Android OS version 10, however, turning on the dark mode amazon app is as simple as following a few simple steps.
Step 1: Go to About phone in your smartphone's Settings.
Step 2: To activate developer options, go to About phone and click on "Build number" numerous times.
3: Go to System settings to access Developer options once you've received the "You are now a developer" notification.
Step 4: Turn on the "Override force-dark" setting in the developer options.
Step 5: Finally, once you've completed the instructions above, you can use your amazon app in dark mode.
Amazon dark mode on iPhone
Because using Amazon in Bright Mode can injure your eyes, we recommend turning on Amazon's Dark Mode. The app's pages, menus, and controls now support both light and dark settings, according to Amazon. Users can enable dark mode on their iPhone, iPad, or iPod touch by
Going to the Settings menu
Search for Brightness & Display
To activate Dark Mode, select Dark.
If you reach through your mobile device, you can use the Yandex Browser to install the Night Eye extension, which will automatically apply the Dark Mode for Amazon. Yandex is the only mobile web browser that allows users to add extensions for amazon dark mode iPhone.
How to Get amazon dark mode
Yandex should be installed:
Go to the app store to get started.
Look for the Yandex browser.
Download and install the Yandex browser.
Yandex-Add Night Eye:
Open the Yandex browser and look for the Night Eye browser addon, or go to this page.
You're done once you've added the extension.
The fact that the most popular e-commerce site does not yet support Dark Mode is unexpected. Nonetheless, there is good news for all Amazon customers. You may enable dark mode in the current version of the Amazon app for smartphones by changing the settings on your phone.
Faqs on Amazon dark mode
How to get dark mode on the amazon app?
Install Night Eye on your browser of choice.
To use the extension, go to your address bar and select the icon which appears next to it.
Choose your favourite language (English is set as default)
Enjoy the darkness; it will make your eyes feel much better.
Visit Amazon in a low-light mode now.