This is the year 2023, and entertainment plays a vital role in everyone's life. Television, radios were always the most popular medium for the same, especially television. The introduction of the set-up box added a feather to the whole entertainment through concept. Providing quality visuals, a variety of HD entertainment, kids entertainment, games, and much more. topping the list already prevailing, smart TV is not a new thing anymore.
Android Tv
Android tv as the name suggests is an android like onto a tv. This doesn't refer to a big-screen mobile used to pick up calls or answer to emails or social media but a tv that functions like an android device in terms of entertainment. Android TV has access to the Play Store, it is a android entertaining facility on our traditional tv sets.
Features Of Android Tv
Android tv is easy to operate with an organized menu option.
It also contains handy cards to give the preview of what's gonna be played on the screen.
Android Tv takes on voice commands too. one just needs to have the necessary hardware that'll allow Android TV to hear the command.
It integrates the other similar connected devices like mobile phones, wears watches.
Android tv gives tailored experience on one's personal preferences be it gaming, weather, or anything. It quickly transforms into a one-stop for all entertainment solutions.
The home screen shows content from Netflix, Amazon Instant Video, BBC iPlayer, etc too when searched.
On selected TVs and devices, you may also see the manufacturer's apps if upgraded.
Google Play Store, Music, Album, Movies and TV Google Play, etc Are also the facilities available on android tv. There is also a list of all the games downloaded.
Android TV supports single-player, multi-player, online, and offline gaming as well. A person can also resume the game played earlier in a phone as the google play games save the progress.
A Settings option too where smart TV settings such as Channel Setup, External Inputs, Display, Sound, as well as Network and Accessories menus for Google Cast, Bluetooth (so you can add a device), and System Preferences like options available for the user to adjust accordingly.
Android TV comes with Chromecast built-in which enables easy sending facility of movies and music or even browser tabs to the television.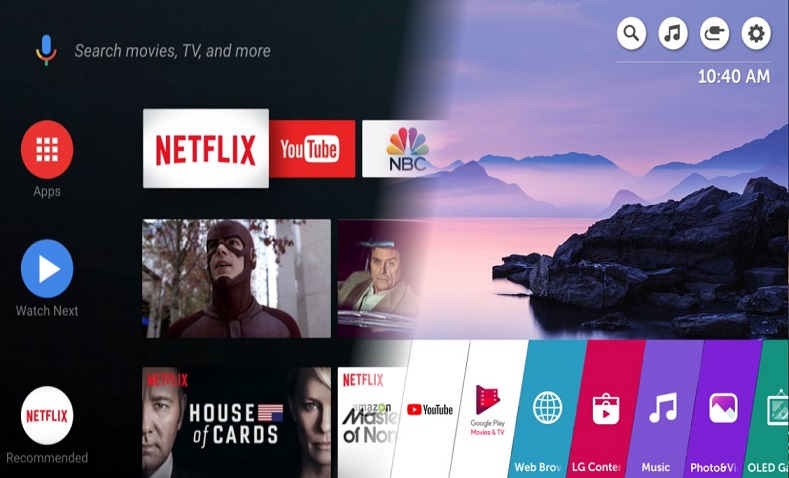 Google Tv
Google is a renowned name in terms of our internet world, and Google has made into the television world too with Google Assistant, and the Google Knowledge Graph.
Features Of Google Tv
Google can be asked about the weather, sports scores, and more, and get answers right on your TV.
Google Photos enables the saved photos to slide onto the tv screen.
Titles trending on Google Search can be seen. Google TV essentially combines several popular streaming services, be it Netflix, Disney+, Netflix, or Amazon Prime Video into one single, streamlined UI.Movies
Shows added to the watchlist. Google TV supports Live TV services, starting with YouTube TV in the US.
Google TV launched first on the new Chromecast with Google TV .other Android TV devices and TVs will upgrade to Google TV starting in 2023. currently working on sony tv sets.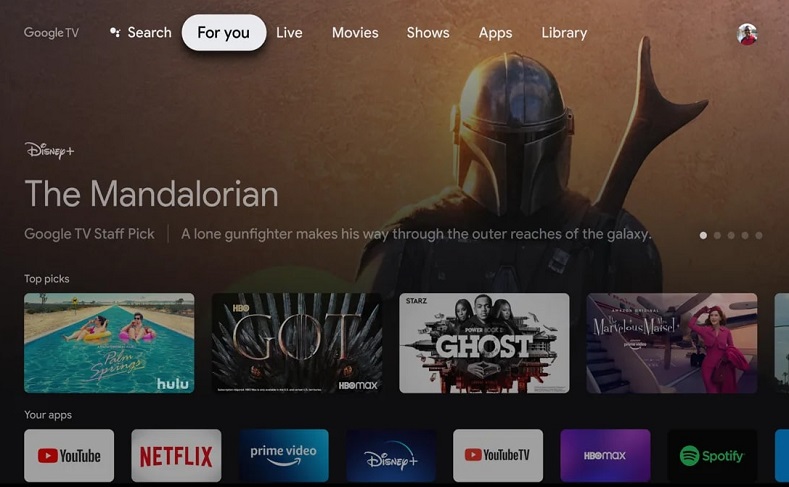 Difference Between Android Tv And Google Tv
The difference between android tv and google tv is that google tv is not a separate operating system but just as a software update onto already existing android tv
To ease the experience making it more useful and quick.
It's smarter and meant to optimize the whole concept of smart tv.
Google TV not replacing Android TV. Both of these technologies ponder with today's man who is turning smart even with the television experience. And with the changing needs and the dynamic environment, many such updates are gonna come into the way.