The latest iOS 14 is now available with so many features like home screen widget, app library, translates app, and many more. Usually, Apple releases its latest version of IOS after announcing the new iPhone but this year it was all different, iPhone 12 wasn't announced in Apple's Time flies event.
Upgrade iPhone To IOS 14
The beta version was already available after the WWDC in June, but the final software iOS 14 released on 16 September. To download iOS 14 your iPhone must be compatible with this latest stable version. All models above iPhone 6s are compatible with the stable version of IOS 14.
Here's the list of iPhone which can download iOS 14
iPhone 11
11 pro max
iphone11 pro
XS
XS Max
 XR
 x
iPhone 8 and 8 plus
 7 and 7 plus
 6s and 6 plus
iPhone SE
Requirements To Get Stable version of IOS 14
Firstly you need to charge your phone at least up to 50% because updating software drains a lot of battery
You must connect to a stable Wi-Fi for smooth downloading as iOS 14 is a huge update
Backing up your data will save all your old data so you must do it before updating.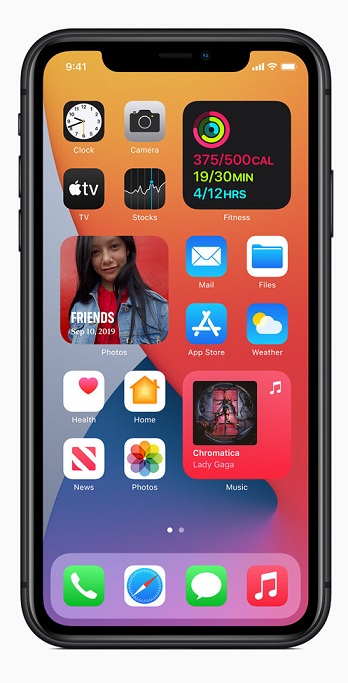 How to download the iOS 14 stable version?
Go straight to the setting menu
Search for general option
Click on the software update option and now download the latest iOS 14.
But remember if you haven't updated other software like beta versions you may have to update that before downloading iOS 14. For more updates check Timesalert.
iOS 14 Features
Home screen widget
You get a total redesign with their which gives more information and you can also add them to the home screen as you like.
You can now also add a smart stack of the widget to your home screen. It will utilize the space and the right widget will come automatically at the perfect time you would need based on the app you most used earlier.
App library
This will let you organize all your apps into one simple "easy to navigate view" automatically. This is simple yet a great feature in which all your installed app will automatically get organized into folders.
Compact calls
Contact phone calls mean you don't need to see the entire screen of an incoming phone call, FaceTime, or third party app.
The incoming call comes in a shorter interface that will not use your entire screen and lets you pick or reject the call from shorter interface.
Picture in picture
The picture in picture feature lets you do anything while watching videos or FaceTime. Now you can resize the window if you feel your video on-screen needs to be smaller or larger. You just need to pinch the video and set it as per your convenience, that's it.
iOS 14 Latest Features
Messages
This new feature lets you; track your group conversation, pin-up to 9 conversations which are most important to you, you can keep emoji for a photo in group conversation's visual identity, inline replies let you directly reply to a specific message in a conversation, and a mention feature which lets you direct a message to a particular person.
Translate app
Translate app comes with 11 different languages in which you can converse
Maps
Map features add cycling direction in which you get easy direction and guides feature gets you great places around the world to eat shop and explore.
Siri
Serials got smart with new looked that let you get information faster than before. Now Siri can also answer a broader range of questions.
App clips
The app clip uses a small part of an app for a movement that you need and is focused on a specific task.
Home
This app focuses on managing the smart home intelligently and securely. This app comes with a home kit accessory which lets you see useful automation when you need Home status allows you to control the accessories which need your attention the most.
Conclusion
iOS 14 stable version is now available for compatible iPhone. It has great features that ensure your work to get easy and smooth.