A podcast is an audio file or video file and is also known as netcast. With that users can download the audio content and listen on their leisure or working times. While stuck in traffic, waiting in a bank queue, washing clothes, or sitting in the garden and many more. These Podcasts are available in free and premium versions. If you subscribe for podcast then automatically download the content via web syndication. Moreover, you can download the content in the local computer or mobile applications. Along with that you can download and listen to the audio files in a portable media player. Fortunately, if you are searching for Podcast Apps then you are at right place.
Best Podcast Apps
Generally, a large number of podcast apps are available in the market. By using these podcast apps you can download the audio and video content of your favorite episodes. But, it has episodic nature and unpredictable release date. Navigation is a little bit difficult for users who use Podcast apps on Android. Now, here we are providing some best Podcast apps for both Android and iOS devices.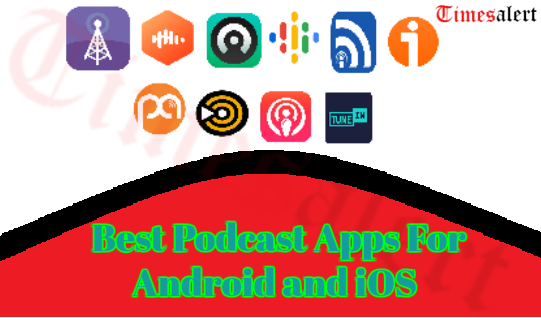 Castbox
Google Podcast
Podcast Addict
Podcast Go
Tunein
Podcast & Radio iVoox
Castro Podcasts
PodCruncher Podcast Player
Pocket Casts
iCatcher! Podcast Player
Top Best Podcast Apps For Android
Castbox –The latest Podcast App in the market. Along with that, it has amazing and impressive features. Moreover, you can download and use this Podcast application on both Android and iOS. It is one of the free Podcast apps and over one million podcast episodes are collected from places like iTunes and many others. In addition to that, it includes and supports 70 languages, language learning podcast, Chromecast, and Amazon Echo support, and much more.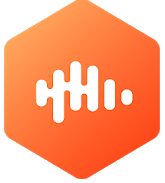 This application combines with the clean and clear navigable interface. In this Podcast app, the user can sign in with Gmail, Twitter, or Facebook and then you can search and subscribe to podcast episodes. After subscription, you can download the audio and video files. You can also listen to them in Offline.
[appbox googleplay fm.castbox.audiobook.radio.podcast&hl=en]
[appbox appstore id1243410543]
Google Podcast – A new Podcast app for Android users. By using this you can discover and listen to the world latest podcasts. Generally, you can subscribe to any podcast for free and download the audio files and video episodes for offline playbacks. With the help of Google Assistant, you can pause on one device and resume on another device. For the users, listening is automatically synced across all your devices.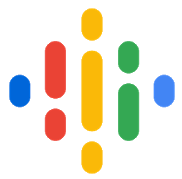 Google podcast has three different platforms. They are Google podcast and it is a podcast app with playback speed controls and you can skip the segments. Google play music is another service. Google podcast is simple and best option to listen to your audio files offline. Also, search for Best music Apps 2023 for Android here.
[appbox googleplay com.google.android.apps.podcasts]
Most Used Android Podcast Apps
Podcast Addict – Another best Podcast app. It allows you to manage Radio, Podcast, Live stream, audio books, YouTube, Soundcloud Channels, Twitch, and RSS news feeds from a single application. This Podcast app displays a small ad banner at the bottom of the screen. If you want to remove those ads then you can buy the Podcast Addict Donate app. Some of the built-in audio effects like playback speed, volume boost and skip silence.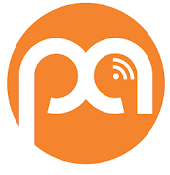 Along with that, it has multiple playlist support and advanced features like loop mode, sleep timer and shuffle mode etc. Moreover, it supports Chromecast and SONOS. In mobile applications, all the data is stored in SD cards and it has a backup facility.
[appbox googleplay com.bambuna.podcastaddict]
Podcast Go – Another popular podcast app for Android Smartphones. It has basic features like downloading podcast episodes, sleep timer, variable speed playback, and more. This application has a delightful design with material design. The apps collect over 3, 00,000 podcasts. So, that you can easily search or browse in your free time and subscribe. You can discover new and popular podcasts.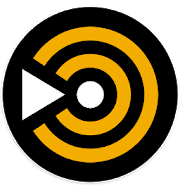 Along with that you can download episodes and listen to them offline. The users can create their own playlist and control speed rate. If you subscribe the podcast then automatically gives notifications about new episodes. The apps are free with ads.
[appbox googleplay sanity.podcast.freak]
Best Podcast Listening Apps 2023
Tunein – The best radio app when compared with other podcast apps. It mainly focuses on live talk radio. In spite of the app, it also includes audiobooks, podcasts, radio stations, and live sporting events. This is the best serviceable podcast app. The user can use this podcast app for free with ads. You can watch the video without ads if you subscribe to the podcast.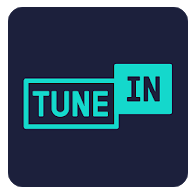 Subscribed users can access live NFL, MLB, and other sports games along with other main features. Other games like college football, Baseball, sport tall, basketball, ESPN and much more. On the other hand, this is a popular radio app for users.
[appbox googleplay tunein.player]
[appbox appstore id418987775]
Podcast & Radio iVoox – An amazing and popular podcast app. This application has basic features that make a podcast app charming. Some of the main features of the podcast app include gapless playback, playback controls, playlist, filters, and more. It supports Chromecast and as well as gives randomize features for fun listening. The app learns your taste and recommends tracking a new episode according to your interest.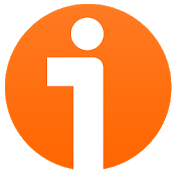 You can listen to live radio, find new stations by genre and save your favorites station to go back to them very quickly. The user can get full control of the audios, change playback speed, skip or rewind, and turn on the sleep timer and much more. It is very easy to use and listen to audio files.
[appbox googleplay com.ivoox.app]
Free Podcast Apps For iOS 
Castro Podcasts – A unique podcast app player. It has cool inbox features so that you can archive new latest episodes. The user can listen to every episode of every podcast using the internet. This application has night mode you can turn on and off with a two finger swipe. It is a well-designed podcast app and works great. If you subscribe for premium version then you can get different types of genres of episodes.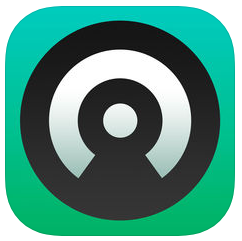 You can use the search bar to find the latest episodes in the Podcast app. Along with podcasts and episodes, you can search in the spotlight on your home screen. Just tap on the search icon on podcast screen to find episodes.
[appbox appstore id1080840241]
PodCruncher Podcast Player – Another podcast app for users. It has unmatched playback control, offering playback speed control, gestures, landscape view, multi-speed slider, sleep timer, and much more. You can browse top podcasts in 16 categories and search by podcast title, author, or description. The user can import and export subscriptions in Opml format.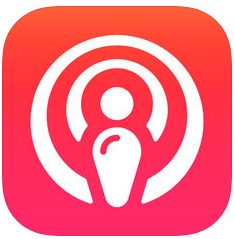 Some of the unmatched playback controls like continuous playback edit up next on the fly, landscape and full-screen modes for video, and more. It is one of the amazing podcast apps for users to listen to audio files.
[appbox appstore id421894356]
Podcast Listening Apps For Android IOS
Pocket Casts – An awesome podcast app for people. By using this you can listen to different types of podcasts files. It has a great user interface, light and dark themes, useful search and filtering option, and more. This is the world popular and powerful podcast platform. Along with that, it has powerful features and a limitless podcast database. It is very easy to listen, manage and find new latest podcasts.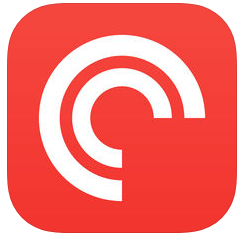 Play all of your favorite episodes, toggle videos to audio. Airplay and Chromecast support is available for this application. You can directly browse and play podcast collections from the Sonos app.
[appbox appstore id414834813]
[appbox googleplay au.com.shiftyjelly.pocketcasts&hl=en]
iCatcher! Podcast Player – One of the podcast app used by millions of people on their devices. It has amazing features like background refresh, support for password protected feeds, Sync subscription, and more. It has all device orientations supported with a configurable option in the settings. The application users have a custom playlist with filtering options by podcast, the episode you are looking for. Moreover, you can download multiple episodes at once. It has various playbacks like variable playback speed, sleep timer, beautiful rendered show notes etc. It has gesture support on the now playing screen.
[appbox appstore id414419105]
Conclusion
In this article, we discussed the best podcast app 2023 for Android and IOS devices. Almost all the features and related information about podcast apps are included in this tutorial. After reading this information you can get an idea about the podcast app. For more info and latest updates, you can also check on Timesalert.