Rashtrapati Bhawan: The official home of the President of India which is located on the western end of the Rajpath in New Delhi. It has built with the aim of serving as the Viceroy's House. Total Rashtrapati Bhavan is of 330 acres in area and the main building covered with 5 acres. Edwin Lutyens and Herbert Baker are the architects of the Rashtrapati Bhavan.
The main building consists of 340 rooms and that includes the president's official residence, including reception halls, guest rooms and offices and it is totally called a mansion. In those 330 acres huge presidential gardens, large open spaces, residences of bodyguards and staff, stables, other offices and utilities within its perimeter walls are included.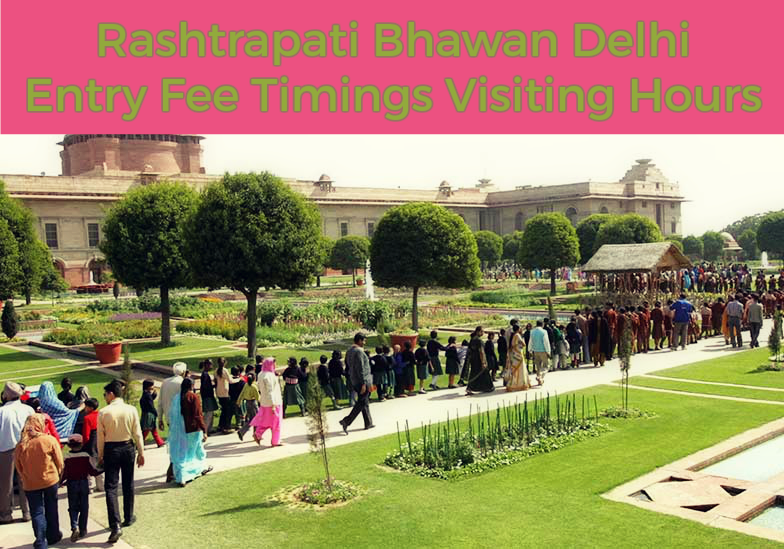 Rashtrapati Bhawan Delhi
It is the largest residence in the world. So people who interested in visiting can visit Rashtrapati Bhawan Delhi. More details about it listed here. One can check it out and have a visit over Rashtrapati Bhawan.
When the capital of India shifted from Calcutta to New Delhi, they decided to build a new residence in the New Delhi for the Viceroy. Edwin Lutyens and Herbert Baker – the people who designed the complex and this prominent presence is constructed in an area of 330 hectares.
In 1911 Rashtrapati Bhavan building construction has started and it took four years to complete. But the world war has been delayed and the completion process of 15 years has been extended to 19 years to complete it. Lord Erwin was the first viceroy to dwell in the building. On 26th January 1950, Rajendra Prasad had occupied the building. He was the first president of India.
Details Of Rashtrapati Bhawan
It is a great work of engineering. It consists of four floors and the floor area had covered about 200,000 square feet. The main building includes the drawing room, ballroom, library, dining room, and private apartments. The Durbar Hall is the main and major venue for all the events and meeting in the Rashtrapati Bhawan.
 Rashtrapati Bhawan Delhi 
Details
Timings
Weekly Four Days – Thursdays, Fridays, Saturdays and Sundays
Visiting Hours
9 AM to 4 PM
Entry Fee

Rs 50 – For Adult
No Fee – For Children Below 8 Years

Indian Visitors
Carry ID Proofs
Foreign Visitors
Carry original Passports
Entry
From Three Gates
Visiting Timings For Rashtrapati Bhawan Delhi
Rashtrapati Bhavan is open for four days in a week. People should request for the visit of Bhavan via online booking system. Rashtrapati Bhavan main building and Central lawn will be open on Thursdays, Fridays, Saturdays, and Sundays. Also, people can check Nampally Exhibition Details Here.
Except for Monday the Clock Tower, the Stables and the Garages will be open on all the days. The Mughal Gardens and other Gardens of Rashtrapati Bhawan will be open from August to march on Thursdays, Fridays, Saturdays, and Sundays and from 9 AM to 4 PM.
Rashtrapati Bhawan Delhi Entry Fee
Visitors need to pay Rs 50 per person. Children below the age of eight years will be allowed for free. All the Indian visitors need to carry original ID proof and the foreign visitors need to carry their original passport for identification.
They allow the visitors to enter and exit through three gates. They are gate no 2 i.e. Rajpath, gate no 37 which is Hukmi Mai Marg and gate no 38 is church road of the Rashtrapati Bhavan. People should visit the main building, forecourt, premier rooms of the Bhavan, Banquet Hall, Ashok Hall, Durbar Hall, and Library, North Drawing room, long drawing room, Navachara and more. It is the best place to visit in New Delhi. More other information can be checked on Timesalert.