According to Walmart's return policy, customers must present evidence of purchase for all returns. This policy section is more relaxed than it appears. Documentation is suggested but not mandatory under their standard return policy for accepting returns and replacements. Even if you don't have a receipt, If you have a valid government-issued ID, you can still get your money back.
Return an item to Walmart without a receipt
Most items can be returned to Walmart within 90 days of their purchase without a receipt. If you want a refund but don't have a receipt, it helps to have the original packaging and a valid ID. Show Walmart your legitimate photo ID from the government. Your return will be accepted if the information on your ID matches what is in Walmart's secure database.
Most items can be returned, whether or not you have a receipt. But if you still need a receipt, your return must be processed to make sure you get a refund. Additionally, the store manager can decide whether an item can be returned.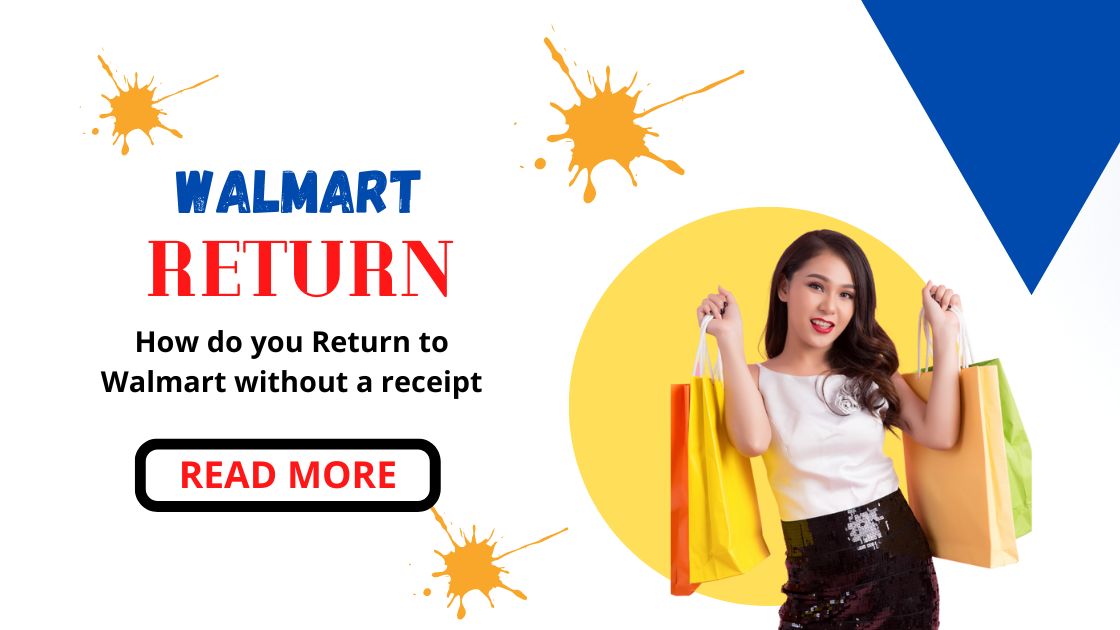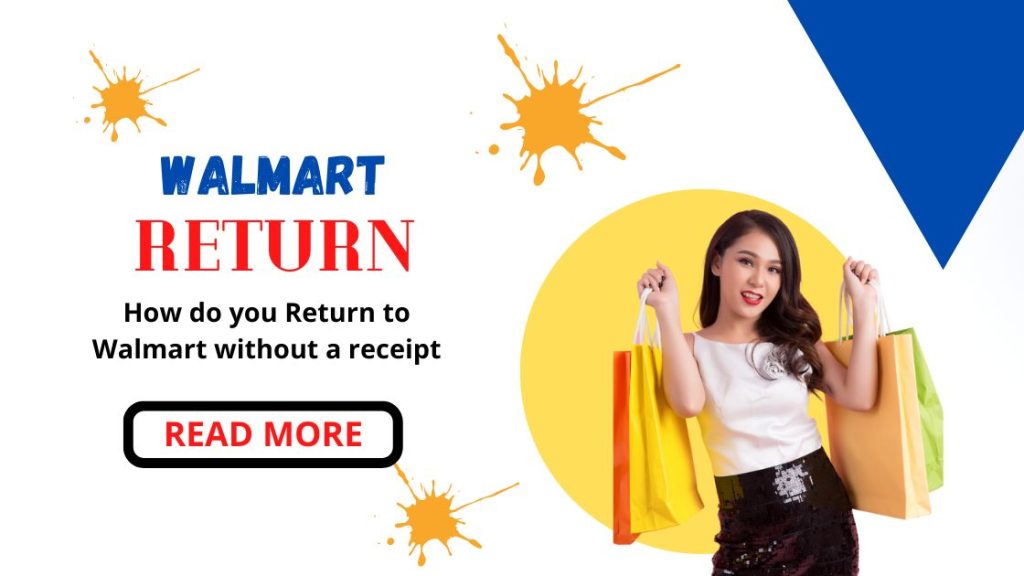 The following options are then available to you:
Change the item to a different one.
If the returned item is under $10, receive a cash refund.
If the returned item costs $10 or more, receive a Walmart gift or shopping card.
Send the product to the maker for repair if that option is available.
When you use your card to make a return without a receipt, your original payment method is refunded. If you didn't use a card, you could decide whether to accept store credit in the form of a Walmart gift card or exchange the item.
Can you return something at Walmart without a receipt?
If you want to return something to Walmart without a receipt, you must do it in person at a Walmart store. Online orders come with proof of purchase readily available through your Walmart.com account, the Walmart app, or the order confirmation email you got when you made your purchase.
To personally bring a product back to Walmart:
Along with your item and all of its original packaging and accessories, you should bring a valid government-issued ID and the original payment method you used to buy it.
Visit the Walmart outlet closest to you (you do not have to go to the original store of purchase)
Locate the customer care counter and tell a staff member that you would like to request a return.
The worker will guide you through the remainder of the procedure, which includes getting a copy of your ID.
If your return needs permission, a store manager or supervisor may come up to you and ask you a few questions.
Due to the lack of a receipt, if your return is accepted, you can be given store credit or a Walmart gift card as a reimbursement.
Does Walmart give store credit without the receipt?
If a customer wants a refund without a receipt, they must show a valid ID and, sometimes, the original box. Walmart will offer a cash refund for transactions less than $10 and shop credit for transactions over $10. Only purchases under $25 will result in a cash refund. You will typically get a gift card as compensation for the return.
Walmart returns policy without receipt.
Under Walmart's standard return policy, most items can be returned within 90 days of purchase or delivery. You can purchase specific things from Walmart that are subject to stricter return regulations than most common items. For you to return an item, it must still have all of its parts and attachments. Even the most minor portion cannot be replaced by something absent.
Only 14 days remain on the return period for the following items:
Mobile phones with prepaid plans
Mobile phones on contract (except Verizon cell phones)
If your phone is unlocked or open, you can only exchange it.
Only 30 days remain on the return period for the following items:
Contract mobile phones from Verizon Electronics PC parts.
New, brand-new drones.
The following goods are only returnable for 60 days:
Eyewear on prescription (including contact lenses).
A hearing aid
The following products are never eligible for exchange or return:
Ammunition and weapons
Airsoft guns with pepper spray
Automobiles that run on gas
Drugs on prescription
For tainted goods:
You might unintentionally purchase a broken item. Fortunately, damaged items can be exchanged if you discover the issue before the return deadline.
Before restocking it on the shelf for another customer to buy, Walmart will do its bit to remedy the item. Alternatively, if they can't fix it for a reasonable price, they can ship the item back to the original seller or toss it away.
Conclusion
Walmart accepts returns of merchandise for a full refund, even without proof. However, you are only permitted to do this 90 days after the purchase. All returns that don't include a receipt must undergo a refund confirmation procedure.