Walmart is a US store that offers Layaway at as low as possible. Through it, we can pay the total money required to buy something in installments over a while.
Here, you do not need to use credit cards. Using a layaway plan means you do not need to pay interest on your purchases. MyKFC experience survey.
Availability of Layaway in Walmart
Walmart layaway is available during the holidays in stores, i.e., August 28 to December 14 every year.
How does it work?
It is effortless to use Layaway in Walmart. For that, you need to follow a few simple instructions.
Let's see the sequential steps to know how the Walmart layaway work:
Firstly. You must bring the item you bought to the Walmart layaway counter in the store where you bought the item.
No opening fee is required for a Walmart layaway.
Now, you need to make a small down payment of 10% of the cost of the individual item you bought from a particular store.
Individual items' costs should be greater than or equal to $10. If you buy a group of items, the cost should be greater than or equal to $50.
You can make a payment anytime on your Layaway in the particular store where you bought the items without any extra interest.
If you sign up through your email or mobile number, you can get text reminders about the payment of the item you bought.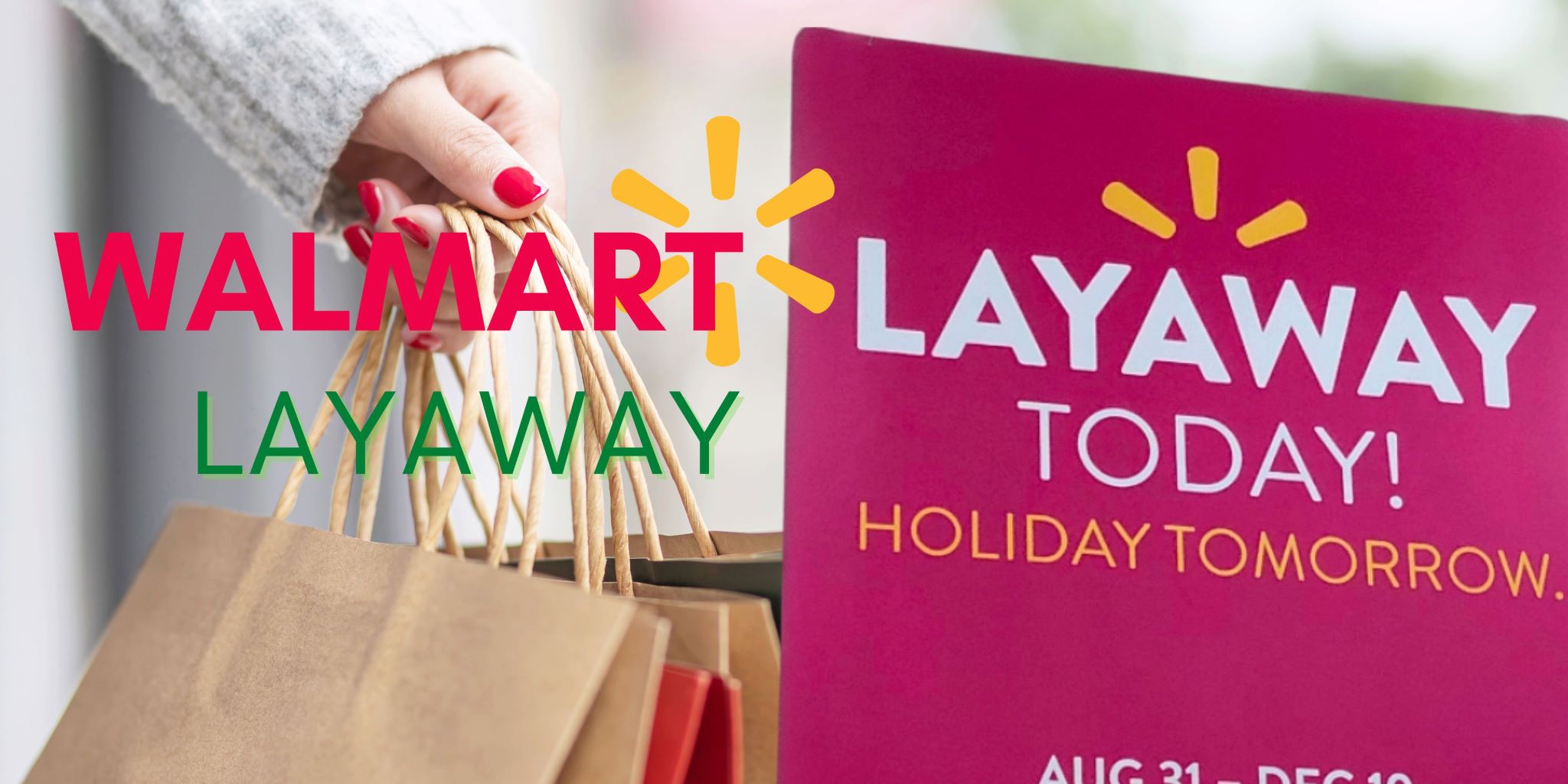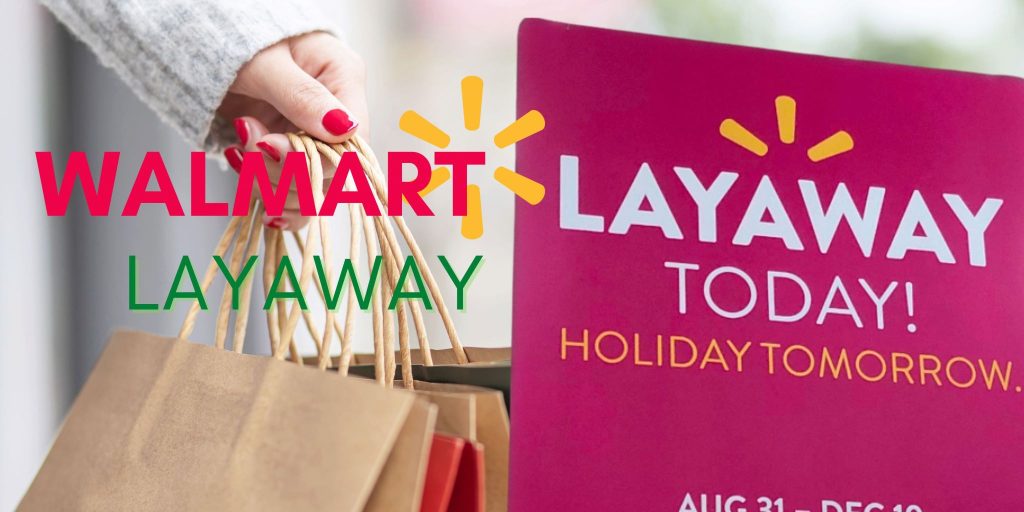 Requirements and Restrictions
You need to know the fine print of the respective layaway services, requirements, and restrictions. Here are some points about their service, requirements, restrictions, and fine print.
The cost of the item you buy should be greater than or equal to $10 if single, and it should be greater than or equal to $50 if for a whole.
Suppose the new individual or group products cost less than indicated. Then, an extra payment of up to 10% of the total order or basket is required.
The Layaway service at Walmart starts on August 28 and ends on December 14.
Your account will be closed if the final payment is not made by December 14.
Layaway services at Walmart do not include wireless phones.
If your account is canceled, you can get your down payment back by bringing the item back to the store's layaway counter.
Some places like Maryland, Ohio, Washington, DC, and Rhode Island will not charge cancellation payments. But the places like NC and AL will charge a cancellation fee of less than $50.
The layaway customers must be 18 years old to open a layaway account and receive items and refunds from Layaway.
Return policies are applied to all layaway transactions of Walmart service stores.
Payment, cancellation, and refunds are only made offline at stores but not in online mode.
There are no wireless phones allowed.
The layaway service is not available on November 26.
What can we offer in Walmart layaway?
   We can offer the following items.
Electronics
Automotive electronics
Large furniture
Fabrics and crafts
Bedding
Infant furniture
Toys
Sporting goods
Small Appliances
Infant toys
Jewelry
Cooking and dining
Gaming and media
Home Decor
Household items
Walmart Savings Center
The savings center of Walmart layaway is available online. Here, the best values can be highlighted, including clearance, Rollbacks, and special buys.
To know and get savings, visit www.walmart.com/savingscenter.
Here are some more offers and opportunities provided by Walmart layaway to save more money.
Yellow signs point to deals on Holiday Layaway. So customers should be alert to every walmart stores.
Rollbacks are not clearance items. They are the items that have a lower price than actual for a while.
You may find rollbacks online, Walmart flyers, and in-store signage on Layaway.
Special buys are always available at Walmart to offer customers exclusive low prices throughout the season.
Walmart Layaway Customer Care Details
The customer service contact number at Walmart is 1-800-925-6278
If you have any doubts regarding the online orders and services, contact Walmart through the following email ids
walmart.com or [email protected]
You will also have a live chat box option where you can talk to customer care to know the solution to your problem regarding Walmart.
To do that, first, log in to https://sellerhelp.walmart.com
Then click on the support option where the live chat box is displayed. You can now type and mention your problems with Walmart and its services.
When Does Walmart Layaway Start 2023
The walmart layaway 2023 start date August 28 every year. Therefore, you can start using the layaway service offered by Walmart from this date. This Layaway service will be closed on December 14. So, you can only use it till then.
Hopefully, you understood this article about Walmart Layaway and its services. Now, you will get the complete idea regarding Layaway in Walmart. You have also known about the customer care details of Walmart, its rules and restrictions, and its savings center. You can contact the mentioned service mail or contact number to learn further about the layaway service offered by Walmart.
FAQs
Can you put a mobile phone on Layaway in Walmart?
No, you cannot put the mobile phone at Walmart layaway because it excludes the mobile phone option.
Why does Walmart layaway not run the whole year?
Walmart layaway does not run the whole year because, if it does, the company should bear much more expenses, and it may run out of space in the store. Hence, it does not run for the whole year.
Can additional products be added to a Walmart layaway?
Yes, you can add extra items to Walmart layaway, but the current deposit of the added items drops to less than 10% of the total order, and you should pay the difference until it becomes 10% back again.
Can you remove the items from Walmart Layaway?
Yes, you can remove the items from stores, but the extra should be more than $50. The amount of the canceled item is refunded back.