Nowadays each and everyone knows about Yoga. It is the best technique to lose and gain weight. If you are not interested in weights or running then you can do Yoga. This is the super and decent workout for the people. So, with the help of proper video instructions, you can do it in the home itself. Yoga is quite challenging for the people in the world.
Yoga Apps 2023
In recent days, Yoga is also becoming very popular in the United States. According to Yoga Journal reports 80 million Americans are liked to try yoga in their homes. Moreover, it has proven health benefits and it is great for people of all ages. If you are searching for Best Yoga Apps on Android and iOS then you are in right place.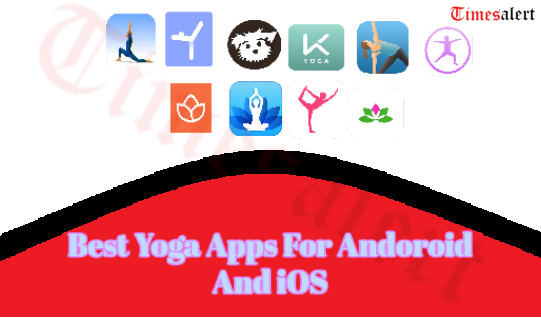 People can find different types of Yoga Apps for a beginner. It is another way to exercise. After continually doing the yoga then definitely you can found some changes in our life and also very good for your health. Now we are listing best Yoga apps 2023 for Android and iOS.
Daily Yoga
Yoga daily fitness
Keep Yoga
Down Dog
Track Yoga
Pocket Yoga
Yoga Studio
5 Minutes Yoga
Simply Yoga
Yoga Poses
Best Yoga Apps Of 2023
Daily Yoga – The best application in both android, iOS platforms. This application encourages people to make yoga as a part of their daily life. It has more than 500 asanas and also includes meditation classes, and Pilates etc.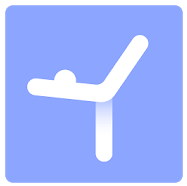 Not only has the asanas it also provides themed classes. In those classes, they include Mindfulness Everyday and some of the breathing techniques for your practices.  Monthly updated with 200+ yoga classes. It is specially designed for online meditations. Worldwide it is available in 7 languages.
[appbox googleplay com.dailyyoga.inc&hl=en]
Yoga daily fitness – A great application to learn and practice Yoga in your homes. This is a simple app with simple features. With the help of this application users can get different types of exercise, poses and you can follow 30 days of Yoga classes.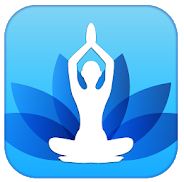 The user can see the poses in-app with images. In addition to that, it provides a description of that pose when you want to perform. Honestly, this is the good one for the Yoga fans and it is free of cost. Yoga will prevent your spine, cartilage, and joint breakdown. Also it increases your blood flow.
[appbox googleplay com.ssstudio.yogadailyfitness]
Most Used Yoga Apps For Android IOS
Keep Yoga – Another yoga application in the market. Generally, yoga, meditation, and daily fitness provides health benefits to your mind and body. With the help of this app, you can easy lose the weight, fully relax, sleep better, keep a calmer mind and boost your immune system.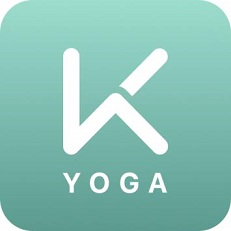 This is the best app for beginners to learn the perfect yoga. This app provides yoga sessions for different levels like beginners, intermediate and advanced.
[appbox googleplay com.gotokeep.yoga.intl]
Down Dog – One of the better yoga applications of 2023 used by millions of people on their smart devices. After using this app user can get better level experience in yoga. It is customized with sessions, different types of workouts, and many more.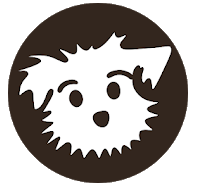 Now some of the additional features are also included they are Google fit support, beginner's classes, offline support and voice guidance. Almost everyone like this app for doing yoga, automatically sync across all your devices.
[appbox googleplay com.downdogapp]
Best Yoga Apps For Weight Loss
Track Yoga – Another popular and decent yoga application to lose weight. It provides sessions and courses for beginners, intermediate and advanced. In addition to that, it includes HD video content and a pose library for app users before starting.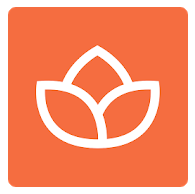 Along with that, it has freestyle workouts. The Users can choose a variety of freestyles they are Stress relief, Yoga for balance, Energy booster, Travel yoga, Sun Salutation, Pre-run yoga, post-run yoga, and many more.
[appbox googleplay com.sunny.yoga]
Pocket Yoga – One of the better free yoga application used by everyone on their smartphones. With the help of this pocket, you can do your yoga on your comfort place at the home. Just simply follow the guidelines of this application for doing the yoga. You can choose the 27 different sessions and learn the pose from the pose dictionary. People can also go through the steps on how to reduce Stress Naturally from here.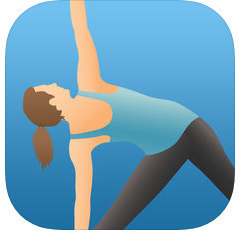 It provides a detailed explanation of the pose, alignment, and benefits etc. You can play the music from your library in the place of the default music.
[appbox appstore id347400507]
Best Yoga Training Apps For iOS
Yoga Studio – A popular option for yoga application in the market. It includes a large library of poses and over 70+ yoga and meditation classes are available exclusively on this application. This app supports the sessions between 10 to 60 minutes long.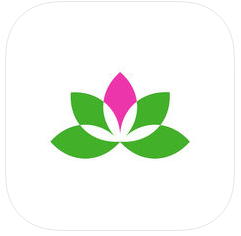 Moreover, you can customize and advanced features are also included. They are scheduling and tracking support, pose blocks, pose search, Chromecast support and many more. This app is perfect for beginners and awesome for advanced fans.
[appbox appstore id567767430]
5 Minutes Yoga – One of the best yoga application used by people on their devices like Android, IOS and Windows. It mainly focuses on five minutes of yoga sessions. The app is daily updated with a different exercise. It provides video tutorials for the learners.  The pictures and their description are very helpful who are going to start the yoga for the first time.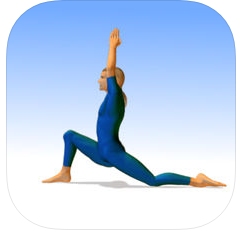 The user can stream the videos without any data and it is the great thing in the application. You can get quick workouts from the app and it is ideal for many situations. This app is the perfect way to start yoga.
[appbox appstore id362093404]
Free Yoga Apps Of 2023
Simply Yoga – The better application for yoga on Android. The app contains 20, 40 and 60 minutes sessions for the users. All the yoga classes and poses are explained by certified personal trainers. So, simply you can select the workout and follow the trainer.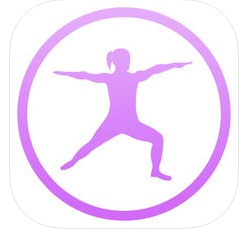 It creates customized routines from all poses and it is has landscape mode. So, it is great for both women's and men's. It includes three predefined routines and audio instructions for entire videos.
[appbox appstore id413817051]
Yoga Poses – This application is good for body and mind. It provides HD videos, over 100+ poses, various classes and many more. So, this application is better for beginners, intermediate, and advanced yoga fans. The classes range from 10 minutes to 30 minutes of each session.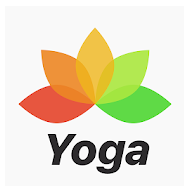 The free version of the application is very perfect for both beginners and intermediate users. It scheduled with some logging features. After doing yoga you can improve your health and fitness very easily and quickly.
[appbox googleplay com.vgfit.yoga&hl=en]
Conclusion
Yoga is very good and perfect for your health. When you do yoga daily then you won't get health problems. In this article, we mentioned information regarding best yoga apps 2023 in the market. Without any amount, you can use these yoga apps daily. You can also check more information on Timesalert.