There are many applications to search for things on the internet. We can search and view anything online, even on our mobile phones. The applications like Google Chrome and Firefox give the best results on mobiles for searching. But these applications with your mobile data may use more charging on your device and more MB to give you the best results. The App store has many other suitable applications which can work as the best Browser Apps for your smartphones. There are Best Browser Apps 2023  for Android and iOS systems. So we here are providing the top best apps for browsing on your Smartphones.
Best Browser Apps 
These browsers will give you the best features and has a friendly interface. This will make you keep using them and forget about the inbuilt browsers. So, in this article, we will wrap up the Best Alternative Browser Apps For Android and iOS devices. The list of these applications is available in your App Stores. So they are official to use and easy to install. Check the list given below.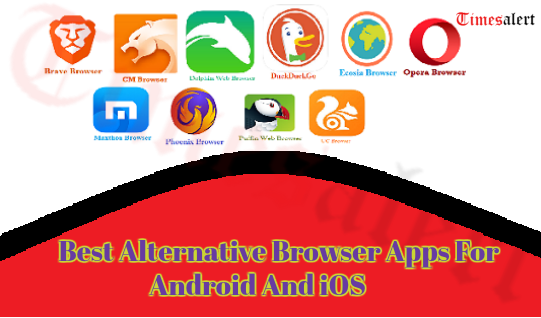 Dolphin browser
UC Browser
Opera Mini
Phoenix browser
Ecosia Browser
Maxthon
Brave Browser
Puffin
CM browser
DuckDuckGo privacy browser
Best Alternative Browser Apps 2023
Dolphin Web Browser – The Best Browser App 2023 for your devices. This is available in Android and also in iOS App Stores. It has excellent features like Flash Player, fast loading, and Ad-block will always keep in touch with the Browser. It has a Private browser and multiple tabs bar and was awarded the best web browser in the Android market. We can use voice search, and also it remembers the mostly opened apps and gives you suggestions while searching. This is highly used and rated in both Android and iOS systems.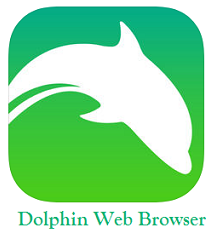 Features Of Dolphin Web Browser
It has a bookmark and Add-ons sidebar, which is very important.
You can personalize the search engine and switch to another.
Customize the theme of the Browser with many backgrounds available in the application.
[appbox googleplay mobi.mgeek.TunnyBrowser&hl=en ]
[appbox appstore id460812023 ]
UC Browser – The other Best Browser App used by Android and iOS users. This application comes inbuilt into a few Android devices. UC Browser is a free and fast web browser you can search, download and share. The downloading process is speedy, saving the data and blocking ads. There are customized features for the music, video, and cricket to stream and know the live scores. It has unique features not available in other browsers, like night mode, which helps you to read the content comfortably, and the best Browser that speeds up Facebook regardless of the network user, and few features are listed.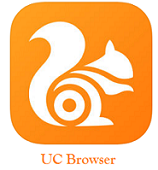 Features Of UC Browser
Blocks the ads that affect you're browsing and can visit the Web Pages with ad-free and no pop-ups.
It has special cricket features and updated cricket scores, matches, and all related information.
This gives you a Smooth User Experience while surfing, and the result appears instantly.
[appbox googleplay com.UCMobile.intl ]
Most Used Browser Apps For Android And IOS
Opera Browser – The Best Alternative Browser App for Android in 2023. This is only available for Android Users, but an Opera Touch browser exists for iOS users. It is the most downloaded application for web searching on smartphones. Opera Browser is safe and fast, with updated news fees and a built-in ad-blocker that saves data. Even the Opera Browser has the night mode used to read comfortably and the private browsing option. People can now search for the top Best utility Apps of 2023 here.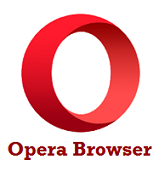 Features Of Opera Browser
You can choose the option to manage the password and credit card details filling automatically.
In Opera Browser, you can personalize the news fees and select and subscribe to the news channels.
You can also save the stories to read later.
The sync option helps you to access all your bookmarks and speed dial shortcuts on other devices and computers.
[appbox googleplay com.opera.browser&hl=en_IN&gl=US ]
Phoenix Browser – The most used Best Browser App available only for Android devices. This is the best App for downloading quick videos, Private Browsing, and saving data. With this application on the device, you can surf anything from news to games. The Video detection functionality will make various online videos downloadable. We can browse without leaving traces using private browsers. This is very lightweight, occupies much less space, and provides faster-downloading speed.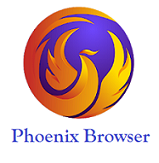 Features Of Phoenix Browser
We can read the news updated frequently and play popular H5 games free of charge.
It has a video player in-built that provides the service from video downloading to playing using a single application.
This easily supports cross-device browsing from mobile mode to PC browser mode.
[appbox googleplay com.transsion.phoenix ]
Download Browser Apps 2023
Ecosia Browser – The Web Browser App is available on Android and iOS devices.  The unique thing about this App is when you use this application; the ad revenue is used to plant trees around the planet. The Ecosia Community has planted millions of trees in Brazil, Ethiopia, Indonesia, and Spain. Along with this Ecosia browser, it has excellent features which will help you to improve your surfing. This has the highest rating in Android and iOS App stores and is used by many users worldwide.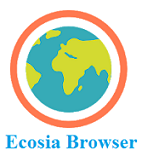 Features Of Ecosia Browser
There are tabs and private modes of browsing available in the application.
You can Bookmark the sites and open them when you want quickly.
The ad-blocking mode will help you to download and search the content very fast.
[appbox googleplay com.ecosia.android]
[appbox appstore id670881887 ]
Maxthon Browser – The Browser App for smartphones of any platform. You can download this application directly from the App stores of devices. This is the faster and lighter Browser that enhances efficiency and saves data for browsing. This was awarded as the best browsing application. This Browser is available for mobile applications only. Maxthon supports the multi-languages like 25 in all and has a built-in ad blocker that fastens your searching and downloads.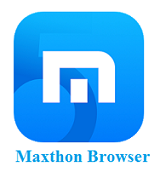 Features Of Maxthon Browser
It has a password manager to generate a password and secure the sites visited. This comes inbuilt with the application.
The sync option will help you to access the tabs and bookmarks open on the new devices and read them offline.
Maxthon has a note-taking tool in-built to save the content on the web with just one tap, and you can edit, organize and read the collected data.
[appbox googleplay com.mx.browser]
Top Best Android And IOS Browser Apps 2023
Brave Browser – Another safe and secure web browser for Android and iOS operating devices. It has tracking and security protection which is inbuilt and saves your data and the battery. Brave Browser blocks ads and third-party cookies, which will slow your surfing of the content.  The ad revenue of the application is shared with the content creators and has good reviews and ratings in Android and iOS systems.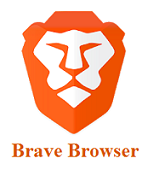 Features Of Brave Browser
Block the pop-up Ads appearing while browsing the content.
We can bookmark the viewed data, save them for future purposes, and check the site history.
Brave Browser is designed and famous for security and has a straightforward interface.
[appbox googleplay com.brave.browser ]
[appbox appstore id1052879175 ]
Puffin Web Browser – Best Alternative Browser App that can be used on your devices. This runs super fast to search the data. So, this is the Browser, especially for mobile phones. This uses the compression bandwidth that saves the data up to 90% on regular browsing. You can also download the content to the cloud and read it later. This Adobe Flash player application is constantly updated, supporting the Theater mode for flash videos and games. You can customize the color theme of the tabs.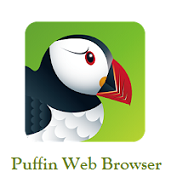 Features Of Puffin Web Browser
It has a virtual keypad and a game-pad, enhancing your browsing.
The traffic is encrypted and protected from hackers, and it is safe to use non-secure public Wi-Fi for browsing.
You can have the mobile and desktop view of the application while searching the content.
[appbox googleplay com.cloudmosa.puffinFree&hl=en_IN&gl=US]
[appbox appstore id472937654 ]
Best Browser Apps For Android And iOS
CM Browser – The Best Alternative Browser App to browse your content securely. This can easily download videos from different websites, and the ad-blocker will help you enjoy clear and clean browsing. The history will delete automatically, which adds to your privacy. We can preload the mechanism to speed up browsing and downloading. The incognito mode will help you to browse privately in a perfect way.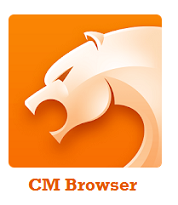 Features Of CM Browser
This scans the apk files downloaded using the Browser to keep your device virus-free and give you all-around protection.
It warns you about malware websites before you tap on the links.
The page translator functions in more than 40 languages, which the Google translator powers.
[appbox googleplay cm.browser.privatewindow.download&hl=en_IN&gl=US]
[appbox appstore id1123429503 ]
DuckDuckGo Privacy Browser – The Browser application is specially designed for fast and private browsing. This App will give the most private way to browse the content and use it easily. This is available for both the Android and iOS systems. Also, it is in the App Store, it is official to use the application, and installation is so simple.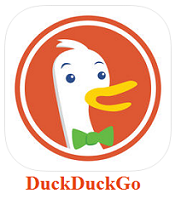 Features Of DuckDuckGo Privacy Browser
We can escape the tracking of browsing using this web browser application.
Increase the encryption of the data using the DuckDuckGo browser to surf the stories.
We can decode the websites' privacy policies and can enter and use them without tracing.
[appbox googleplay com.duckduckgo.mobile.android ]
[appbox appstore id663592361 ]
Conclusion
These are the Best Browser Apps 2023 that will act as an alternative to the built-in applications of Smartphones. All these Apps are available in the Play store and App stores of the respective Operating systems. I hope this article will help you o choose the best one for your browsing. For more information and updates, check Timesalert.