As everyone knows Bigg Boss Tamil Season 3 started on 23rd June 2019. We here going to update daily Bigg Boss Tamil Episodes date wise. So people who missed out can now read what had happened in the Bigg Boss house. This will surely know in no time about what is going on in Bigg Boss house and also who is the captain for the current week. Also, we will update the nomination list of Bigg Boss of each week clearly. So check these to get updated with Bigg Boss Tamil Season 3 Episodes.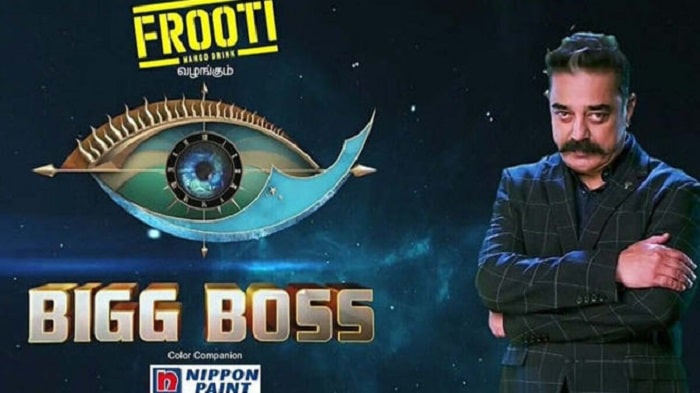 Bigg Boss Tamil 3 
Day 1: 24th June 2019
In the first day of Bigg Boss house, the contestant Sandy who is a choreographer got hurt while dancing in the empty swimming pool. He got four stitches on the chin. Mohan Vaidya is the first person who is called to the confession room and asked him to read the announcement regarding captain selections. This first week in Bigg Boss Tamil Season 3 Vanitha Vijaykumar is declared as the captain of Bigg Boss house.
Losliya along with Kavin and Saravanan are asked to enact a scene to cover the incident happened to Sandy at the swimming pool. The contestant Kavin is singing and dancing. Also, other contestants are enjoying the songs sung by Mohan Vaidya. Mugen Rao who is one of the contestants in Bigg Boss Tamil is asked to propose a female contestant on his first day in the bigg boss. So he chose Madhumitha. Abhirami Venkatachalam with Sherin Shringar opened her crush on Kavin in the Bigg Boss Tamil season 3.
Apart from these Bigg Boss announced that in the history of Bigg Boss show they are going to change some tasks and situations. The contestants in the house are given only 100 Liters of water daily for their personal use. For kitchen purpose, they will give only 1000 Liters of water per day. Only 5 Kg of fuel per week is given to them. These are some changes made by Bigg Boss this year. This is mainly to save natural resources and show how people face problems outside. As this show is the most popular show and is watched by millions of people. So by doing this all will watch the scarcity of water and know its importance. By doing this many controversies arose between the contestants. Few contestants like Cheran, Kavin and more supported with bigg boss. But few like Fathima Babu and more disliked these changes.
Bigg Boss Tamil Season 3 Episode 
Day 2 – 25th June 2019
On the second day of Bigg Boss Tamil, Mohan Vaidya felt closeness with Sandy and he treated him just like his son. They were having a nice time in the show. As Sakshi Agarwal knows Abhirami crush on Kavin, so Saksi teasing Abhirami Venkatachalam for her crush on Kavin. Meanwhile, he is discussing the water scarcity in the Bigg Boss house with Tharshan and Sherin Shringar.
As the captain of Bigg Boss house, Vanitha Vijaykumar asked all the contestants if they are facing any problems. Then Reshma requested all the contestants to have separate garbage for all. This helps easy to the cleaning inmates. After that Fathima Babu asked not to waste anything until it is totally spoiled. The inmate Cheran asked all the contestant about the choice of food according to ones wish. But this is opposed by Vanitha. This has created a big argument among all the contestants.
Mohan Vaidya had just thought of his wife and her death and shredded into tears. He stated that he had come into Bigg Boss house to maintain only relationships and make friends with everyone. All the contestants in the house consoled him. Finally on day 2 of Bigg Boss Tamil Abhirami Venkatachalam expressed her crush on Kavin. But Kavin has insisted and told he likes five more female contestants in the house and want to make friends with them.
Then in the evening, a wild card entry entered Bigg Boss house named Meera Mithun. She was welcomed by his dance master Sandy. All the female contestants are little bit became low with her entry. This is all about all the contestants on day 2 in the Bigg Boss house.
Bigg Boss Tamil Season 3 Episode  – June 26th, 2019
Bigg Boss Tamil Season 3 Episode 
Day 3 – 26th June 2019
Now its the third day of Bigg Boss Tamil Season 3. The contestant Jangiri Madhumitha thinks of her husbands birthday and this is his first birthday with her after marriage. She recalls her hubby and misses him a lot. There was a discussion about a teacup between Abhirami Venkatachalam, Meera, Fathima Babu, Tharshan Thiyagarajah and also the captain of the house Vanitha Vijaykumar. This went for a longer issue in the Bigg Boss House of Tamil on the Third day.
Vanitha asks Abhirami to accept a truth or dare challenge. Then Abhirami chose to Dare and proposed Mugen Rao in front of Kavin. So Kavin encouraged and congratulated for choosing the best person. Meanwhile, Fathima Babu is asked to read the first budget task in Bigg Boss Tamil 3. Other contestant Ramya feels about her married life and children. Other inmate Sherin recalls her family and grandma in the bigg boss 3 house.
Bigg Boss Tamil Season 3 Episode 
Day 4 – 27th June 2019
On the fourth day of Bigg Boss Tamil, Meera is asked to choreograph a ramp walk with other contestants. While doing so again there is a small argument between Abhirami and Meera. Mohan Vaidya dressed like a model and performed his task with the help of Meera Mithun. Cheran who is also one more contestant in Bigg Boss house recollects her daughters birthday and missed her.
Other inmate Tharshan Thiyagarajah shares about the mother sacrifices she made to grom him and his sister. Also, the same is recollected by Jangiri Madhumitha who lost her father in her childhood. Abhirami also recalls her past without her father. She told that her parents got separated at an early age. Saravanan also discussed her first wife who loves him a lot and forced him to get a second marriage for kids.
Bigg Boss Tamil Season 3 Episode 
Day 5 – 28th June 2019
In Bigg Boss Tamil 3 Episode 6 again a small argument raises between Meera Mithun and Vanitha Vijaykumar. Also, a small disturbance between Mohan Vaidya and Tharshan.
Bigg Boss Tamil Season 3 Episode 
Day 6 – 29th June 2019
Bigg Boss Tamil Season 3 Episode – July 1st, 2019
Bigg Boss Tamil Season 3 Episode  – July 2nd, 2019
Bigg Boss Tamil Season 3 Episode  – July 3rd, 2019
Bigg Boss Tamil 3 Show – July 4th, 2019
Bigg Boss Tamil 3 Tv Show- July 5th, 2019
Bigg Boss 3 – 9th July 2023 | Promo  
Bigg Boss 3 -10th July 2023 | Promo 
Bigg Boss 3 -11th July 2023 | Promo