The Education Department of Andhra Pradesh has created a new system for CSE AP website in Andhra Pradesh in order to maintain the school details of all the students of the state. In this article, you will find details related to the CSEAP website.
CSE AP
CSE AP has made the life of students of Andhra Pradesh easier with its easier access to information. The stakeholders of schools do not have to face problems as all the information required by them is readily available to them within just a few clicks.
CSE AP Child Info
The following details related to children accessed through the CSE AP portal:-
Editing of Student Information
TC/ Transfer Certificate
Entry or Admission of new students
Dropout student into active students
Active student to dropout students
Aadhar Info of the students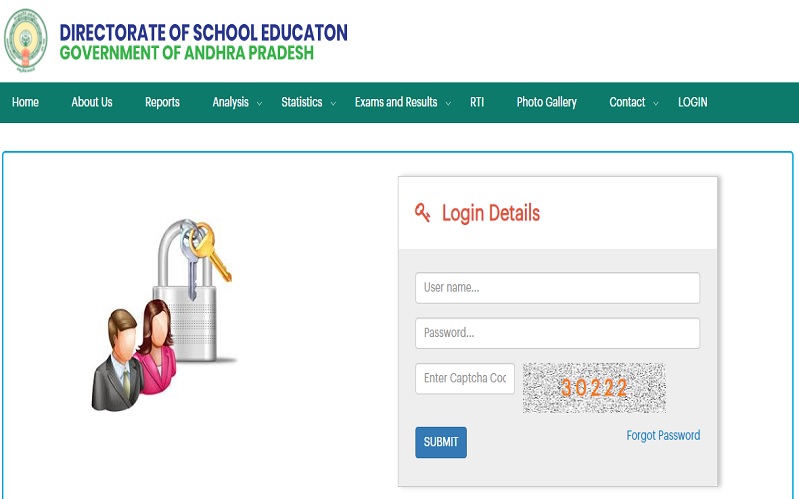 CSEAP Login At cse.ap.gov.in
In order to be able to access the CSE AP portal, you are required to be registered in the same. To do so, you have to follow the steps given below:-
Go to the official CSE AP website- Visit the official website of CSE AP which is easily accessible on any browser.
Enter login credentials
After going into the official website, click on "New admission" and then enter the login details which are the login Id and password. You also have to enter a CAPTCHA code which is given on the website. Finally, click on "Login"
After logging in to the official website, go to the "Services" option, and hover over the New Student Registration, and you will have to then click on "New Registration form".
Fill the required details
After this, you are required to fill some information related to the student, and after completion of the registration form, you will be registered in the website.
Various Functions of CSE Portal
The CSE portal performs multiple functions. Some of the major functions performed by it are as follows:-
Application for Teacher Transfer
Registration for new student admission
Filling up of certain teaching posts on deputation under FSTC
Viewing the Academic Calendar of the respective years
Details related to LPCET and DEECET
Recruitment of Teachers
SSC Model Papers
CSE AP Contact Information
Here are the contact numbers in case you have any queries related to CSE AP login:-
040-66675282, 7032901380
People Also Ask On CSEAP
Here are some frequently related questions related to CSEAP:-
Can the marks entry for students be done through CSE AP?
Yes, the student's marks for SA1 and SA2 can be entered using the CSE AP. It is done using the Academic Performance Evaluation tab in the Student's corner of the official website.
Where can we check the Recruitment list of teachers?
You can go to the official CSEAP website and go to the "Recruitment of Teachers" tab and find the list of recruited teachers.
For more updates and information check Timesalert.