Generally, we watch TV shows and movies at the home via Television. But in this fast technology, we can watch the latest movies and TV episodes on Android Smartphones. In mobile phones, there are a larger number of TV applications developed. By using these TV apps you can stream live TV shows anywhere and anytime. However, in traveling also you can easily watch your favorite sports and everything using the internet. Along with that both free and paid TV apps are available for premium versions to have advanced features.
Best Live TV Apps
Normally, in free versions, users can get only limited features and when they subscribe they get unlimited features. Moreover, with the help of TV Apps, you can stream any TV channel live programs without any interruption. And of course, premium subscription TV apps are very high in the market compared to free versions. So, check out the best Live TV apps 2022 in Google and then you can use it on your devices.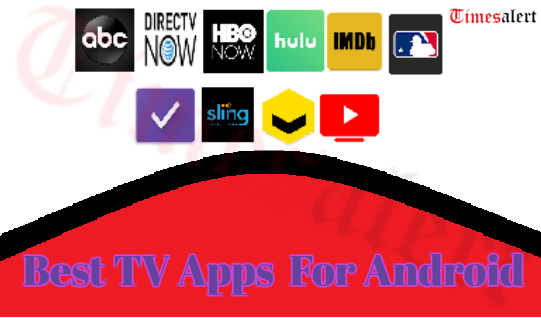 However, if you are searching for popular TV apps here we are providing the best Live TV Apps for Android. In mobile phones, these TV apps include a new way of watching TV shows and movies. Here we are listing amazing best TV Apps 2022.
Hulu
Sling TV
VRV
YouTube TV
ABC
HBO NOW
MLB at Bat
DirecTV Now
IMDb Movies & TV
SeriesGuide
Top Best Live TV Streaming Apps 2022
Hulu – One of the biggest Live TV app for Android. Almost it has a whole bunch of older shows, older episodes of current shows, movies and more. Along with that, they started live TV in 2017. However, there are essential makes the best alternative of Netflix, Sling TV and much more. This is an excellent one-stop-shop and provides high-quality digital content for the users. Once free trial is completed then you need to subscribe with the premium version.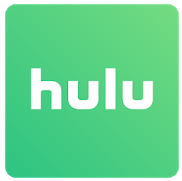 In premium version almost it includes 50 channels with no ads. You can record and track your team sports and watch when you want. The user can enjoy a TV experience that always adjusts to your tastes. You can create up to 6 personalized profiles.
Sling TV – Probably the best and popular live TV Apps 2022 used right now. This is the most customizable TV Apps for Android. The user can use both the free version and a paid version. Once, free trial completed then you need to use premium version. In that paid subscription they provide two basic packages. That goes from $20 to $25 per month. Along with that, you can add a bunch of packages depending on your needs.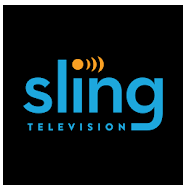 Moreover, they have stuff for Kids, sports, comedy, and HBO. In addition to that, it has Chromecast support. With Sling TV App you can get Cloud DVR and stream anytime, anywhere you want. Instantly, 100 live TV channels are available for the stream on your favorite devices.
Live Streaming Apps On Android
VRV – The best streaming for movies, anime, TV shows and unusual types of TV. Always it provides the best services for the user when compared with others. Along with that, they include Crunchy roll, HiDive, Rooster Teeth, and many more. It is free to use. If you want you can use the premium version for advanced features. Moreover, it is the fan-first streaming service for the users to connect them with Sci-fi, tech, and many more.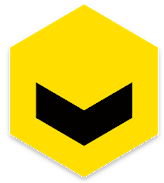 The user can join for free to watch favorite shows anywhere. While using free version you can get ads and the premium version is ad-free. In addition to that, you can view offline on your Android mobile devices.
YouTube TV – Other best Live TV app for Android Smartphones. By using this user can easily watch TV shows and the latest movies live. It is a cable-free live TV so, that cable box not required. You can watch major broadcast and cable networks including ABC, FOX, ESPN, and more on Youtube TV. The user can watch on mobile phones, tablets, computer, and smart TV or game console.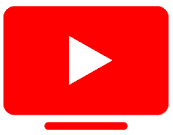 Along with a small screen, you can stream on big screens via Google Chromecast, Apple TV and etc. It provides cloud DVR you can store it for 9 months. Almost 6 networks are available in YouTube TV Apps they are broadcast, sports, Entertainment and lifestyle, news, kids, and more.
Download Free Live Tv Apps On Android
ABC – Many of the TV station apps are available now. In that TV stations individual apps are introduced they are ABC, CW, NBC, CNN, FOX and more. Above mentioned TV apps are work about the same way. The user can watch a bunch of shows from the network, live stream TV shows, and events, and you can watch the news when available. Generally, all are recommended normal TV Apps like Hulu, Sling TV, YouTube TV and more.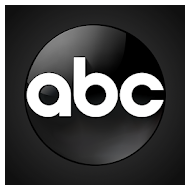 But some of the TV apps you need to pay amount and ABC is free for users to use. This is designed with an easy user interface and gives quality content. Once, your account is created then you can Sync your preference across multiple devices. you can also watch continuously without break.
HBO NOW – The standalone Live TV streaming App 2022 for Android. This TV app is similar to HBO Go and gives high-quality TV shows and many. Along with channels, it includes a venerable game of Throne, comedy, documentation, and much more. This application works very pretty well and supports Chromecast support. When compared with other TV Apps it provides good quality streaming. It is a very easy process to start the TV app.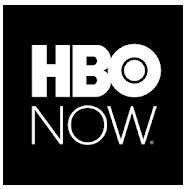 Just download the app to sign up for your free trial. Watch TV shows, movies on your favorite screens like phone, tablet, and more. The user free trial is completed then you need to subscribe with a premium version to stream your favorite TV shows episodes continually.
Live TV Apps On Firestick For Free
MLB at Bat – There are many major sports organizations that have their own separate TV apps. In that NHL, MLB, NBA, and NFL are the major. The user experiences vary from one TV app to another app. However, all TV apps follow a basic framework. With the help of these TV apps, you can stream a large number of games for a nominal fee every year. You can watch and listen to live MLB and TV game of the day.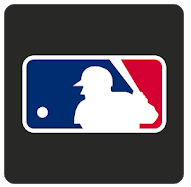 This is the best live TV application for Android Smartphones and provides HD quality content for the users. But you need to pay money to stream your favorite sports team on your desired screens. Once, you subscribed then you can watch unlimited Sports in TV Apps.
DirecTV Now – Another popular TV app for Android and does actually a live TV. When compared with other premium TV apps this application is very low and gives high streaming experiences for the user. Almost user gets 120 channels and it is the highest channels giving TV app in the market. If, any bugs are occurred then definitely developer solve those problems for you.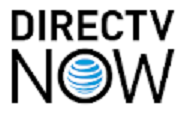 The user can quickly find recently watched movies and shows, right at your fingertips. Along with that user gets good experience after streaming. The free version is not available for this TV app. So, that you need to use only premium version to stream your favorites.
Best Live TV Apps To Watch Free Movies
IMDb Movies & TV – Also known as internet movies database. In this TV application, you can collect a large number of movies, celebrity information, and more. It provides a high database. So, that you can see TV listings, movie showtimes, episodes, favorite movies, and TV show on IMDb. In addition to that, it is the world popular and best source for Movies, TV shows, and celebrity content.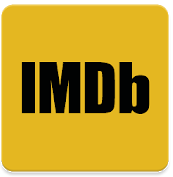 The user can search our database of more than 5 million movies, TV shows, and entertainment programs. Along with that, it includes 8 million cast and crew members including celebrities, actors, actresses, and directors etc. The user can browse quotes, trivia, goods and you can read breaking entertainment news.
SeriesGuide – Another best and popular TV App for Smartphones. By using this you can track your favorite TV shows and everything using the internet. You can track watched episode, new releases and manage your media collections. Without sign-in, you can use this and keep working without an internet connection.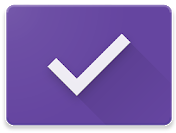 This application includes dashclock extension and you can list widgets. This is designed with a clean and clear user-friendly interface. The user can use this application very easily and quickly. Almost you can stream any movies and TV shows.
Conclusion
Generally, a large number of Live TV apps available but you need to find the best app and get good experience. So, in this tutorial, we listed the best Live TV apps 2022 for Android Smartphones. By using these TV apps you can stream Movies and TV shows. In that some are free and some are premium versions. So, if you want more information on Android apps you can visit Timesalert.