Nowadays people are busy using smartphones. They are plenty of applications used on our smartphones. Few among them are available for free and some are available for a premium. All these applications can be downloaded from Google Play Store.
The user in order to download and use the application must sign in to play store using a Gmail account. People are interested to use paid apps but for free. Taking this as a topic, we here discussed some techniques and methods on how to use paid apps for free on Android.
Download Paid Apps For Free
Generally, people download all the Android apps from Google play store. Not only the Google play store, but we also have many android app markets. By using app markets people can download paid apps for free on android. Before downloading the apps from other apps market, the user needs to change security permissions on their mobile devices. This is done in few steps like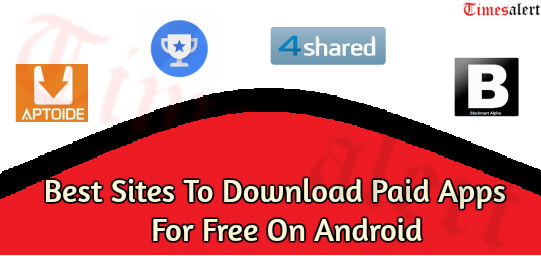 Go to Menu
Click on settings option
Then click on security option and allow the download and installation setups from any third party sources.
To download paid apps for free, we have some websites. By using those we can easily download all the paid versions for free of cost. They are
Aptoide
Google Opinion Rewards
Blackmart Alpha
4SharedHere we are going to discuss all these websites in detail.
Best Sites To Download Paid Apps For Free
Aptoide
Aptoide is the best alternative website for Google Play store. All the apps available on these are virus free and is so secured to use on our Android device. Here we have provided a few steps on how to install it on our smartphones.
First, open the web browser on your Android device and type the URL m.aptoide.com. After that click on to download and install the Aptoide on your Android device. All the downloaded apps are installed by the package manager. If you need to download another APK file, then you need to select a package manager.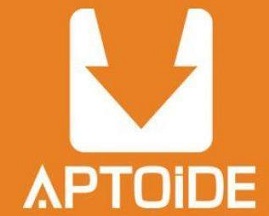 After completing the installation, open the Aptoide app store. A User can add a store to their collection. After adding the store, the user taps on the search icon on the top right corner and type the name of the application they wish to download. If you don't see the app in the search result, tap on the search for more buttons.
Then more results will be displayed on the browser page. Select the particular app and a dialog box appears on the screen. Then check the app details and click on the app installation. Now the package manager will install the app. Finally, click Ok to finish the installation.
Features of Aptoide
There is no need to sign up through an email account to download the applications using Aptoide.
You can easily update the apps.
Download the apps through simple steps.
Download Paid Apps For Free On Android
Google Opinion Rewards
Google Opinion Rewards is the best way to download paid apps for free. It is the mobile app for both Android and IOS users. It allows the user to answer the surveys and earn the reward credits. That credits are redeemed for installation of paid apps in the Google play store. It is available in 22 countries. Also, people can check Best Apps For Apple SmartWatch Here.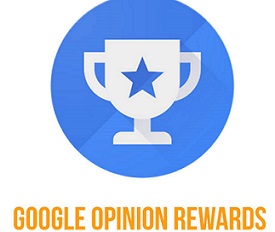 Steps To Download Google Opinion Rewards
Open the Google play store
Search for Google Opinion Rewards
Select install and enjoy its cool features
Blackmart Alpha
Blackmart Alpha -The best way to download paid apps for free on Android. Without registration, a user can download the app in Blackmart Alpha. The user needs to install the Blackmart Alpha app in their mobile. It will provide all kind of apps that are not available in Google play store. This website provides different versions of different apps for free. Based on your mobile compatible the user can download the apps for free of cost.
Steps To Download Blackmart Alpha
First, download the Blackmart Alpha app
Search for your application
Then install your selected application
Check on Google play store for the App
After that uninstall the Blackmart Alpha from the device.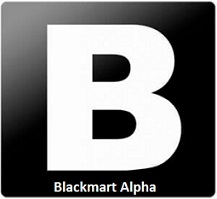 Features of Blackmart Alpha
Easy to use
Free of cost
Full versions are downloadable for any app
Update your installed app
Best Paid Apps For Free On Android
4Shared
4shared, the best site to download paid apps for free. A User can download it from Google play store. By using this user can download apps, software, pictures, videos, music, ebooks, and pdf files. After creating an account in the 4shared site, the user can upload files in the accounts. It is best the app for all the users to download software and pictures etc., for free.
Steps To Download 4Shared
First, download the 4Shared app
Then create a 4Shared account with your Email Id or Facebook Account
Search for related apps
Install the apps.

Features of 4Shared
Easy to use
Fast downloading speed
Free file and data storage option
The desktop version is also available
Available on Google play store.
Conclusion
All these are some of the websites which allows all the Android users to Download paid apps for free. These sites secured and safe to use on your smartphones. The main advantage of all these is to have a paid application for free. More technology updates are updated in our web portal Timesalert. So bookmark our page and don't forget to check the updates. Hope all the details gathered here help you out in using those applications.