Facebook is a well-known and globally spread social networking site which enables users to share their pictures and videos, chat and video call with long-distance and short-distance friends, and many more features. Ray-ban is a world-famous brand of sunglasses and other eye-glasses. It founded in 1936 by an American but it's Italian in originality. Ray-Ban's Aviators and Wayfarers' line is what made it famous.
Facebook Ray-Ban smart glasses
Facebook has decided to launch a pair of Smart Glasses in a partnership with Rayban which is known for its luxurious eyewear manufacturing. The tech firm has revealed that they launch their first pair of smart glasses by next year.
Mark Zuckerberg the CEO of Facebook made this announcement which was in combination with his vision regarding the future of Augmented Reality i.e., AR by bringing home holograms of friends.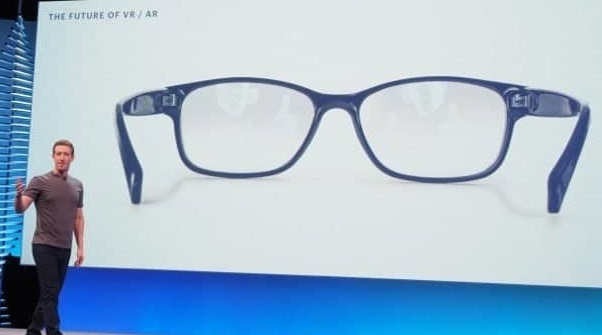 Now that the coronavirus Pandemic has made this dream more tempting of meeting your friends'holograms but we guess that this may take more time to come true.
The Verge said that the Smart Ray-Bans won't be equipped with any combined display. But a voice-activated assistant or a recording capacity may be a possible feature. Facebook has also confirmed that smart glasses will operate by phone pairing.
Facebook Ray-Ban Smart glasses Features
The tech firm will be building features of audio for the Augmented Reality which will make the sounds from the speaker more convincing, as indicated by the tech firm previously. Also, the researchers are also working in order to build technology and to aid 'perceptual superpowers' that will get rid of background noises by itself.
During the Virtual Facebook Connect Conference, Mr. Mark Zuckerberg had made the announcement regarding the launch window of the Ray-ban Smart Glasses during his keynote. Andrew Bosworth the vice president of Facebook Reality Labs said in a statement that they are enthusiastic in exploring devices that will be useful for people to connect with those close to them and wearable devices have the capability to do that.
The first absolutely fashionable smart glasses will be built by us and Essilor Luxottica being an equitably determined partner's expertise and excellent brand catalog, he said. By the reports, it is uncertain for the time being what features the company's first Smart Glasses will have. And as the smart glasses won't generate any qualities related to the augmented reality, this product will be a part of the firm's greater raid into the world of AR.
Mr. Zuckerberg said during a presentation that these glasses are going to be a subsequent step on the road to Augmented Reality Glasses, as that's a good idea too. Mr. Zuckerberg cares specifically about providing a sense of presence and he claims that Augmented Reality and Virtual Reality are the chosen technologies to accomplish this goal. For more updates and news check timesalert.
Ray-Ban smart glasses launch in 2023 By Facebook
Virtual reality engages users in a replicated environment. Whereas Augmented reality is responsible for bringing people into the existing environment by using holograms. So instead of video chats, the future can have me sitting on my couch and you sitting on the couch next to me or I can just appear at your house hologramming, said Mr. Zuckerberg.
Mr. Zuckerberg explained that this can be a whole lot better than video chats as then the users will be able to have virtual objects in order to interact together, for example, if the users would want to play a game of cards, they can surely have a deck of cards.
To fit in the feasiblistic list, The Smart Glasses have to have a weight of under 2.5 ounces i.e., 70 grams adding that these glasses still have years to come said Micheal Abrash, head of Facebook Reality Labs.