Fix Reliance Jio Sim No Network Signal Problem Solution
Everyone are Blissfully Enjoying Free Reliance Jio SIM Tricks and Free Recharge Tricks. People Always Make A Way to Find Utmost Possible Ways to Correct All the Possible Errors In Reliance JIO SIM.
Here We Offer Best Possible approach to Fix No Network Signal Problem Among Reliance JIO SIM considering all the Odds With The Use Of JIO SIM In 3G Or 4G Mobiles. Now a Days Many Peoples are Complaining About Jio No Network Signal Issue. Finally, the Things Which is Causing the Problem has been found and a Solutions To Solve This Problem has been initiated.
How To Change JioFi Mifi Router SSID Username Password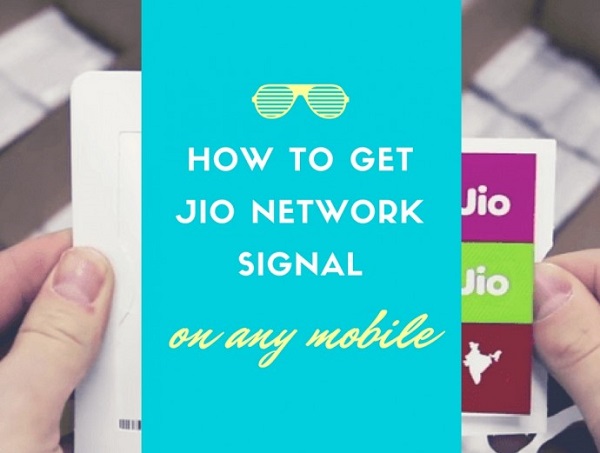 Most Frequent Jio Sim No Network Signal Problems
As a matter of first priority, Most IMP "You have Not Correctly Tele-confirmed Your JIO SIM"
Your gadget is Not Actually 4G Supported, and if does simply ensure it additionally bolsters JIO range bands good with Reliance Jio Signal ie., 800 MHz,1800 MHz and 2300 MHz.
In Few Dual SIM Gadgets First Slot allows only 4G and second SIM allows only 2G Or 3G Only. So If you induce Your JIO 4G SIM in Second Slot Then there is no chance to Get The Jio Network and you will face a problem to Get Jio Network Signal.
Ensure that your smartphone is determined to LTE Network Only For First Slot (Settings > Mobile Networks > Preferred Network Type).
On the off chance that above actions are fine despite everything you didn't get JIO Signal, ensure your jio sim is properly embedded In Your Phone and it is activated from the Companies Side. Attempt re-inserting the sim in Both Slot and make sure to Reboot your mobile.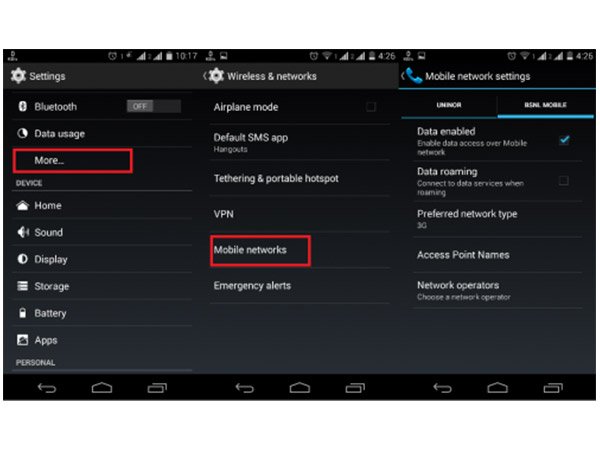 Solution For JIO Sim No Network/Signal Issue
If the above mentioned conditions are well and you still found the jio sim no network issue. At that point you can utilize any of the techniques to get the Reliance Jio Sim Signal in your Mobile. You can continue on the most proficient method to get Reliance jio sim signal.
Jio Sim No Network Signal Problem Key Solutions
Alter 1 : How to Confirm Your Jio SIM Correctly Tele-Verified Or Not
Dial 1800-8901-977 from any mobile apart from jio Or Dial 1977 with the use of jio (Use Jio4GVoice App)
Select Language.
Enter your jio number
Wait for quite a while and press.
In case that your number is still under processing you will get a reply that:
"Your number is not yet ready for tele-verification. please call after you receive a tele-verification ready confirmation message"
If the situation is still the same then You need To Wait Till You Get " Your Jio SIM Is Ready For Tele-Verification" Message in Your Alternative Mobile Number
Next Tele Confirm Your Jio SIM once You Receive The Message And You can Find Jio Network In Your Status Bar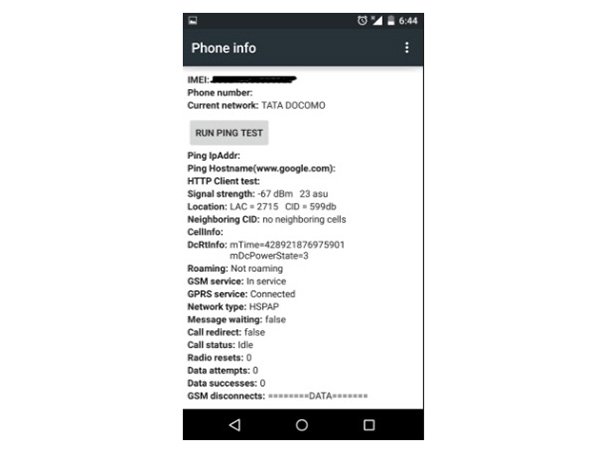 In the event that you have effectively got the telecheck message simply insert the sim in the phone, you have used to produce token. It is obligatory that at first, you insert it in the phone you used to produce the token as it were. At exactly that point you will have the ability to see the signal bar. Dial 1977 and check your number.
Alter 2 : Network Setting For Jio Sim No Network Signal Problem
Ping-ON Method
Enter the code *#*#4636#*#* in keypad
At that point Click on the option called 'Phone Info'
Click on Run Ping Test
You can see Radio option on your screen. Just Make sure beyond any doubt it is ON.
When it is done, you will be requested to Reboot gadget. When completed,you can check whether your network is back or not.
Favoured Network Setting
Enter the code *#*#4636#*#* in keypad
At that point Click on option called Phone Info
Next Go To Preferred Network Mode And Then Select Only LTE
At that point, Just Go to Mobile Setting
Click on More Networks
At that point Click on Mobile Networks
If you hold a dual SIM phone, simply ensure your Network SIM is on LTE which is for 4G
In case that the above steps don't work,then go to Network Operators>Search Network>Follow the stepsshown>Select Networks system.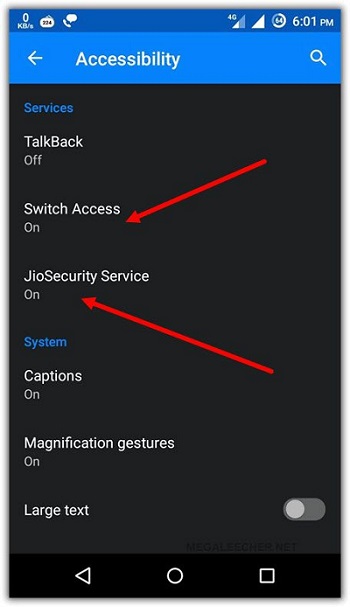 Alter 3 : Put the Jio Sim in right Slot
This is the regular misstep, this arrangement is generally appropriate to this issue. Simply expel the sim from its slot and place your jio sim in first slot or LTE enabled slot. This will give you the reliance jio sim signal and it works on all the phones.
Alter 4 : How To Get Reliance Jio Sim Signal in iPhone
Go to Settings
Pick Cellular Option
Enable your Cellular Data
If you still you don't' recover network, Restore your Network Settings.