If logging into the Integrated Financial Management Information System (IFMS) is proving to be a hassle for you, there is no more need to worry. All government employees who were facing issues with downloading salary slips, altering employee data and logging into the IFMS MP Treasury Pay Slip portal, can refer to this simple guide that sees them through.
IFMS MP Treasury Pay Slip
The Madhya Pradesh Treasury looks into the total of economic resources of the state in association with the ministry of finance. IFMS happens to be the government financial management system for Madhya Pradesh, India. Hence, all government employees of the state can follow the following guidelines to reach their portal and access their treasury pay slip.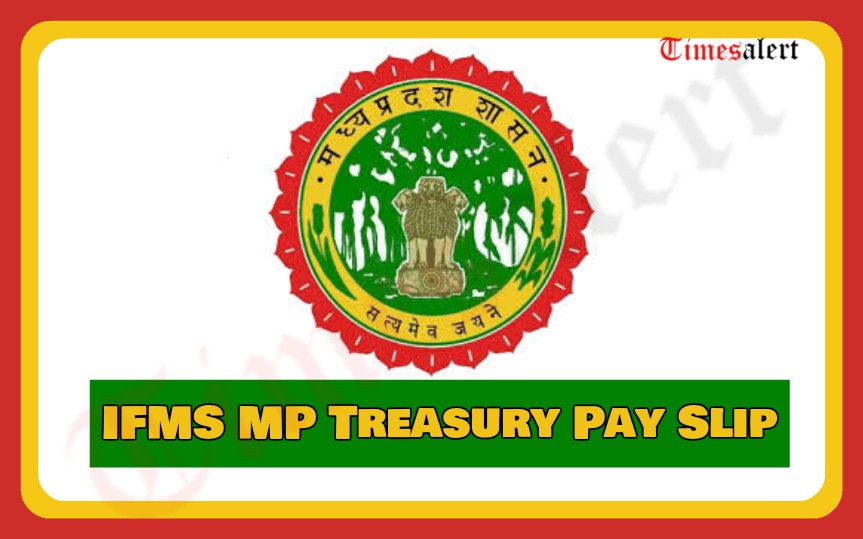 The system in place helps the effective salary management of employees. With constant updates put into place, the system has into effect since last year. Employees who wish to access MP Treasury Pay slips through IFMS can access both – annual salary statement and IFMIS employee pay slip report with ease.
How To Access MP Treasury Salary Payslip 2023
To access the IFMS MP Treasury payslip, employees can simply log in using the official portal. Here are the steps in order:
Login to the MP treasury IFMS portal through the official website.
Please enter your assigned "Employee Code/ User identification number" along with your password.
Enter the Captcha correctly into the assigned box. It required for verification purposes.
If you forget your password, and you can receive information about the same from the head office or the District Development Officer
Click on "Login".
You then directed to your account.
Click on the Dashboard.
Now Click on "HRMIS HOME".
Click on either "Employee Payslip Report (Monthly Salary Slip)" or "Annual Salary Statement (Annual Salary Slip)" based on which slip you wish to access.
Go to the Pay Slip Parameter and select the appropriate year and month. Then, click on the "generate" button.
Then choose to take a print out or simply download your salary slip. Also, read NDMC Pay slip login details and its benefits here.
How To Login IFMIS MP Treasury PaySlip Login
The new integrated management system can escape your understanding and get a little tricky for you sometimes. However, all you need is the right guide to help you with the process. Employees who are worried because they are facing login troubles with the IFMS MP Pays Slip portal can set their worry aside. Here are the simple steps they need to follow to login in case they have forgotten their password or some other glitch is getting in the way.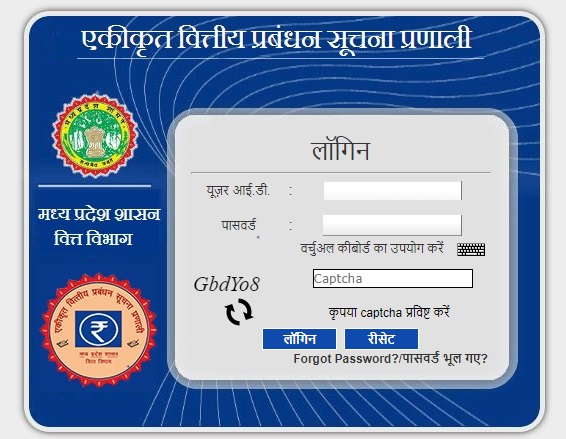 Here are the steps they need to follow:
Go to the IFMIS MP Employee Login portal.
Click on the "Forgot Password" option.
You redirected to a new page.
Select the language of your choice and type your username.
Enter the registered mobile number.
Enter the OTP you receive on your registered mobile number.
You can then easily set a new password for your IFMS MP Salary Slip account.
After resetting your password, you can conveniently access your account and download/print the pay slip.
Note: In case of persistent problems, you can reach out to mp treasury ifms login payslip portal for help or the withdrawal delivery officer. In case you need to change your registered mobile number, you can easily do so through the DDO login.
How To Alter Employee Data In IFMS?
Employees who wish to modify employee data using the IFMS can do so by following simple steps too. The management system is usually responsive and makes way for legitimate changes to post proper verification. Hence, employees need to make legitimate changes. Here are the steps employees need to follow:
Firstly, go for IFMIS MP treasury pay slip login.
Access your dashboard.
Click on the "HRMIS HOME" option.
Further click on the "ESS – Employee Self Service" option. (Several options will greet you here)
You can then access your e-profile on the portal and make changes to your details. You can also file for a correction amendment request that shall be taken care of within a stipulated time.
Note: Using this method, necessary information such as basic profile details, qualification details, family details, address details, nominee details and co-curricular details altered.
Conclusion
From all that we gather so far, the Integrated Financial Management System seems to be systematic and helpful. Employees can now conveniently access their pay slips through a simple login. Also, changes to profiles seem to be easy to make.
The system seems to be efficient and guiding and help alternatives in case of troubles are also clearly listed by the portal. Madhya Pradesh government employees can thus heave a sigh of relief for the new data management tactic does seem to be working for the good presently. For more details, check Timeaslert.