Integrated Grievance Redressal System (IGRS) Telangana is an official website of Registration and Stamp Department established by Government of Telangana to help the citizens of the state. We can log on the official website and get more information about IGRS Telangana.

IGRS Telangana Online Services
IGRS Telangana is very helpful for both the citizens and government of Telangana. The online website gives various facilities to the citizens. Some of the IGRS Telangana services are:-
People can search market value and land property easily through IGRS
People can also search for a prohibited property through online IGRS Telangana services.
IGRS also provides a service by searching for Encumbrance Certificates (EC).
IGRS provides eStamp service to the public.
Through the IGRS Telangana online services, people can gather all the information about property, society, firm and marriage registration.
IGRS services also provide information about chit funds.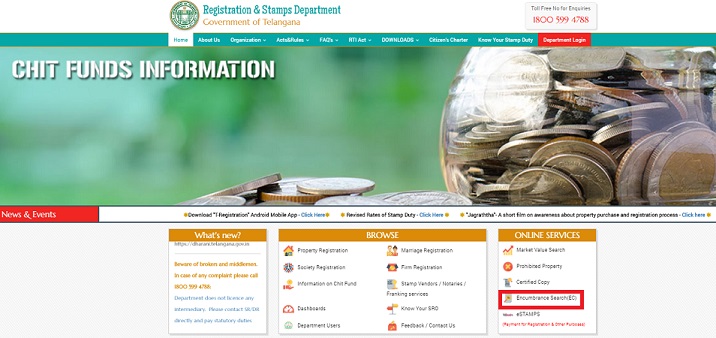 People can search for their SRO (Sub-Registrar Office)
Notaries, stamp vendors, and franking service information are also provided by IGRS Telangana.
Through the IGRS online service, people can share their feedback and grievance related matters directly to the Registration and Stamp Department of Telangana.
What is Encumbrance Certificate (EC)
At the time of purchase or sale of a property (usually land, house, etc.) Encumbrance Certificate (EC) plays a very important role in it. Encumbrance Certificate is one type of document contain all the legal and financial information about the property.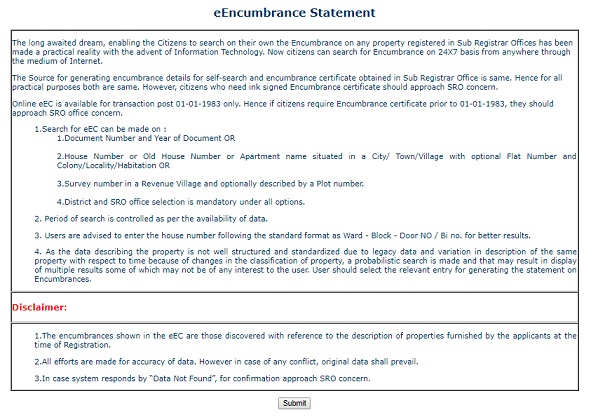 People can check easily their Encumbrance Certificate on IGRS-system by following the steps given below:-
eEncumbrance Statement – IGRS Telangana 
Go to the official website of IGRS Telangana: https://registration.telangana.gov.in
Check the lower right side of the page, click on Encumbrance Certificate (EC).
An eEncumbrance Statement page will appear, people have to read this carefully, then click on the submit button.
After submitting this search page will appear.
Under search criteria, two options are there as, document no. and form entry. A citizen can take only one option and have to enter the year of registration.
If a citizen chooses "Document no" then they have to enter the first letter of their SRO name/ code in registration at SRO blank.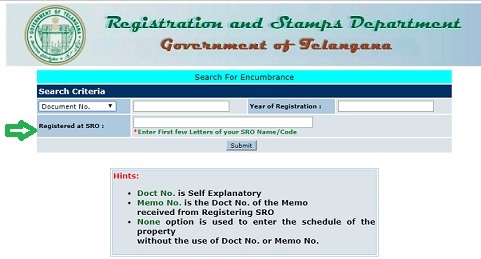 Click on submit button
If a citizen chooses "form entry" then they have to fill up the form coming on the next page. In this form, they have to fill buildings/structure, open sites/agricultural lands, bounded by, and SRO details in the space. Also, know about Dharani Telangana Land Records.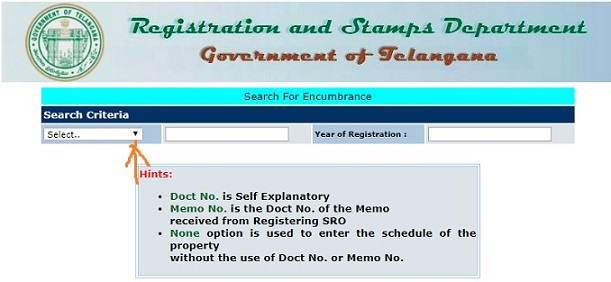 After submitting all the details, a citizen can see the Encumbrance Certificate (EC) on their screen.
Advantages Of IGRS
Citizens of Telangana took a lot of advantage from the IGRS Telangana Online services. Those are:
IGRS Telangana uses there information and technology in a good way to help the citizen of this state.
IGRS helps in reducing corruption and fraudulent activities by showing the EC.
A citizen can use this online platform and rectify their indignity and complaints.
Citizens do not have to visit the departments for various issues. They can solve it through the IGRS Telangana official website.
IGRS save time for citizen and also reduces physical work.
IGRS Telangana Android App
Integrated Grievance Redressal System (IGRS) have an Android application in the browser. Citizens do not have to open laptop and desktop to open the IGRS Telangana website, they can do it on their smartphones and after downloading they can use it as per their need. Click here to download the T-Registration App on your Android Smartphone.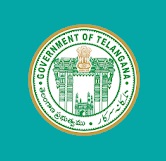 IGRS Customer Care Number
In case of any indignity and complaints related to IGRS Telangana or for any feedback, citizens can contact at the given contact details
Whatsapp No — 9121220272
Toll-Free No – 1800 599 4788
Email – [email protected]
The information about IGRS Telangana is clearly described above. So people who are willing to use this service can read this article and know complete details about this IGRS Online Service For more queries check Timesalert and get updates.