Shilparamam Hyderabad is one type of arts and crafts park located in Madhapur. It was developed with an idea to create a place with traditional crafts and many festivals organized in this and a type of conventional park. The park is famous for its crafting and classic look. People come here to gain some new experience.
In this more than one museum, decorative gardens, and some exciting things are present. Also, visitors enjoy shopping in Shilparamam Hyderabad. The park is the most beautiful and attractive place in Hyderabad. Before visiting, check the Shilparamam Hyderabad opening and closing time, ticket cost and some interesting facts.
Shilparamam Hyderabad
Shilparamam Hyderabad is one type of theme park, which is also known as a crafts village. It is famous in Hyderabad for its ethnic architectural style. This park situated in Madhapur, Hyderabad.  On 21st June 1998, it opened for the public. The Shilparamam attracts people by there beautiful architecture and environments.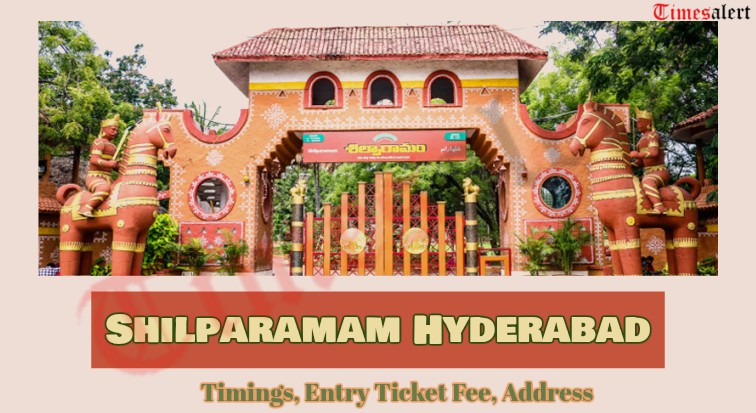 The Shilparamam park has sprawling over 65 acres in Hi-tech city. The park is giving the ambiance of traditional and cultural heritage to the visitors. Also, the park promotes and preserves the Indian arts and crafts and also motivate the artists. The State Government gives this opportunity. From the center of the city to the park it is 14 KM.  The Shilparamam Hyderabad is a perfect place for art lovers.
In Shilparamam Park, there are crafts museum, cultural museum, art gallery, and library available for the artists and visitors. Also, there is a multi-purpose auditorium, regular facility workshop, research, and design center, etc. People come here in the evenings and do shopping. Here lots of craft items and other trendy outfits are available at a very lesser price. People can also bargain at the time of buying something. In Shilparamam Hyderabad, visitors can do many exciting things for their joy.
Shilparamam Hyderabad Timings
People have to know the timing of Shilparamam Hyderabad before planning to visit. The park is always open for visitors and tourists. But the park has its opening and closing time. After checking the timings, the visitors can visit the place according to their schedule.
| | |
| --- | --- |
| Days | Shilparamam Timings |
| Sunday | 10:30 am to 8:30 |
| Monday | 10:30 am to 8:30 |
| Tuesday | 10:30 am to 8:30 |
| Wednesday | 10:30 am to 8:30 |
| Thursday | 10:30 am to 8:30 |
| Friday | 10:30 am to 8:30 |
| Saturday | 10:30 am to 8:30 |
Shilparamam Hyderabad Entry Fee
| | |
| --- | --- |
| Visitors | Entry Fee |
| Adults | Rs. 40/- |
| Children | Rs. 20/- |
Ticket cost:
| | |
| --- | --- |
| Activities | Ticket Cost |
| Boating | Rs. 30/- |
| Battery Operated Car | Rs. 15/- |
Shilparamam Hyderabad Major Attractions
In Shilparamam Hyderabad, visitors can see lots of new things. Inside the park, different kinds of museums, decorated gardens are available. Also, people can do boating, and for the kids, there are battery-operated cars to try. Here, visitors and tourist can enjoy shopping. In the stalls, the most beautiful handicraft items like ornaments, clothes, home decor items, etc. are available to purchase. People can buy those things at very cheaper rates. For more discount, the buyer has to bargain.
Some exciting places inside the Shilparamam are;
The Rural Museum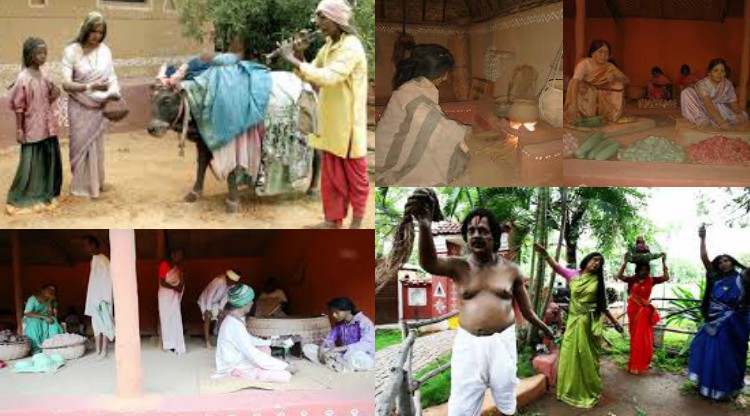 A beautiful museum, which is present inside the park. This museum surrounded by many trees, which looks like a typical Indian village. More than 15 life-sized hurts constructed with clay and thatch, which is present in it. This museum shows the rural lifestyle.
The Rock Museum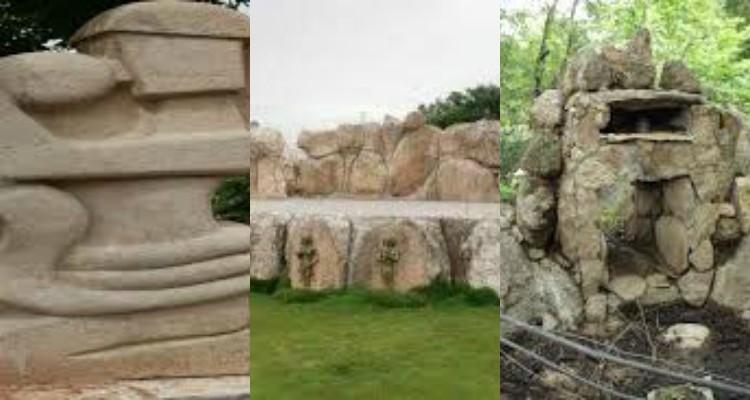 This Rock museum has created by Shantiniketan's Subroto Basu. This museum decorated by his rock collections. This Rock museum represents the ecological side of the Shilparamam to the visitors.
Boating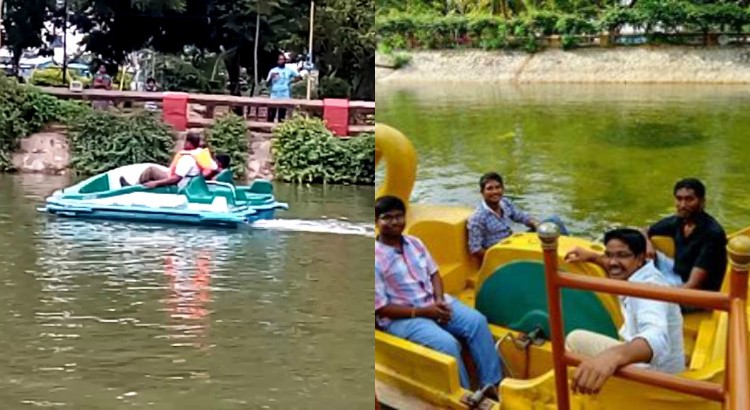 Inside the Shilparamam, a beautiful lake is there, where people can enjoy the delightful experience of sailing.  For Boating, visitors have to pay some extra amount, and the amount is equal for all visitors.
Shopping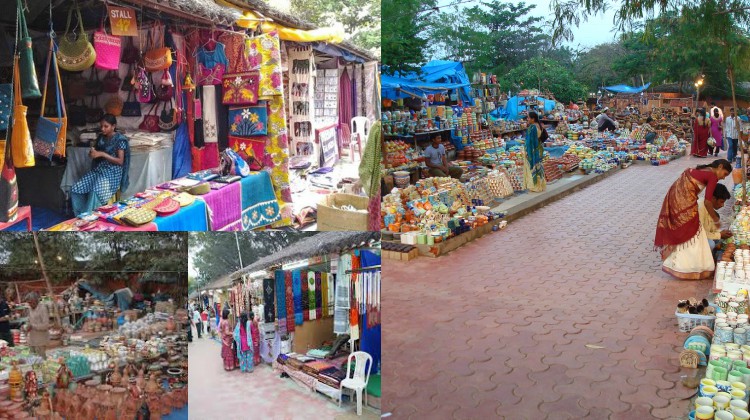 Visitor can also do their shopping inside the Shilparamam park. The parks give options to visitors. Inside the park, clothes, traditional ornaments, home decor items, etc. are available. People can buy their favorite stuff by paying the amount. From outside of the park, the price of the items is meager. In this stalls the Sambalpur, paithani, Bandar, Guntur, Madurai, etc. sarees are available. Also, there are Kamiz, kurta, ghagras, etc. for the ladies.
Some other facilities are also available inside the Shilparamam. Inside the park, many mouths watering food stalls opened. Where, kulfi, biriyani, chaat, chole, Pao bhaji, etc. are available.
How To Reach Shilparamam Hyderabad
The Shilparamam Hyderabad is present in the Madhapur area. People can hire a private taxi or can come by bus or metro. People can easily reach this place without any trouble.
For more information about Shilparamam Hyderabad  Click Here
Shilparamam Hyderabad Contact Number, Location
Shilparamam Hyderabad Contact Number – 08886652004
Shilparamam Hyderabad Address – Madhapur, Hi-Tech City, Hi-Tech City Main Road, Hyderabad – 500081

For more updates and information, check Timesalert.