These days, American phones are being inundated by a virtual tsunami of robocalls, with 26.3 billion unsolicited calls made in just one year. You can drastically minimize the number of calls you receive by blocking them because many of these inquiries arrive as confidential calls with the Caller ID set to "Unknown." Also, do check on how to record phone calls on iphone.
Stop Calls On Iphone Without Blocking
There are a few options for blocking private calls on your iPhone, which telemarketers and other robocalls typically make. When utilizing Do Not Disturb mode, you can reduce the frequency of private call interruptions by letting only your contacts ring through. On your iPhone, you can also immediately block specific private callers.
How can calls be stopped without blocking?
Here are a few ways to stop getting calls while still allowing incoming calls.
1. Use a silent ringtone
Setting a silent theme on your phone is one approach to stop calls from a specific person without blocking the caller. You'll still get calls when you have a quiet ringtone because your phone won't ring.
Here's how to configure your iPhone's silent ringtone:
"Settings" > "Sound & Haptics" should be opened.
Select "Tone Store" > "Ringtone."
Search for "Silent Ringtone" in the search bar, select one to download, and set it as your ringtone.
2. Enable the "Do Not Disturb" setting
The "Do Not Disturb" or DND mode on your iPhone turns off all call alerts and notifications. Here you can do how to stop calls without blocking.
To activate DND mode:
Activate "Control Centre."
Tap the image of a crescent moon.
Open "Settings" and select "Do Not Disturb."
Select "Allow Calls From" from the "Phone" column.
Change it to "No One."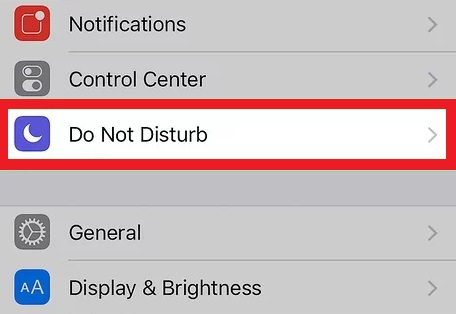 How To Stop Calls On Iphone
3) Configure "Call Forwarding."
One can forward the call to different number via call forwarding. You can stop receiving calls without blocking any contacts by forwarding your number to another number.
Activate call forwarding by:
Activate "Settings" > "Phone."
In the "Calls" section, click "Call Forwarding."
Turn the "Call Forwarding" option.
Under "Forwarding To," enter the forwarding phone number.
4. activate the aeroplane mode
You are entirely disconnected from the network when in aeroplane mode. In that mode, network signals and all SIM card connections get jammed.
By using aeroplane mode, you cannot receive any calls, and callers will instead hear the message "user unreachable" without bothering to block the caller.
On an iPhone, turn on aeroplane mode by:
Activate "Control Centre."
Select "Aeroplane" by tapping it.
Your WIFI and SIM signals will disappear as soon as you activate airplane mode.
How do I temporarily restrict incoming calls on my iPhone?
Although this is the most practical method of limiting calls from unlisted and private numbers, it is not without drawbacks. If you are confused about how to stop incoming calls without blocking? You can use "Do Not Disturb" mode on your iPhone to momentarily prevent incoming calls. DND will stop call notifications but not the actual calls. You will receive calls while DND mode is activated, but you won't be aware of them (no phone ringing).
All call notifications and reminders will appear in the display bar as soon as the DND mode is disabled. To turn it on, follow the instructions in the section above titled "Turn on Do Not Disturb."
DND mode set to last for a predetermined period:
The control center's crescent moon icon should be tapped and held.
Select a time restriction option from the provided list.
How to stop receiving calls on iPhone without blocking
Although you can't reject every call you receive, you may stop certain ones. A "Block this Caller" option is seen on the phone app's call log. To discover how to do this, refer to this blog, "how to avoid phone calls without blocking."
Remember that telemarketers make calls using big phone banks. This will, at best, have a negligible impact on the number of telemarketers calls you receive since one telemarketer may call from multiple numbers.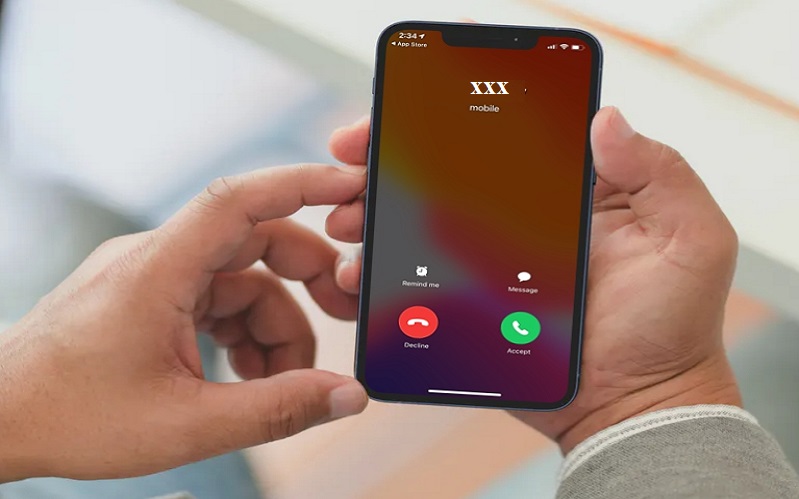 How can I turn my iPhone off?
1. Verify your blocked list.
Check to see if their number isn't on your block list.
Activate "Settings" > "Phone."
Click "Blocked Numbers" after scrolling down.
If the number is on the list, remove it.
To prevent the busy tone, enable call waiting.
If your "Reach Waiting" is disabled, a third party trying to call you while you are on another call will get a busy signal.
On the iPhone, call holding gets activated by default, so once you're on a call, you will receive a call alert when someone else calls. If you do not answer the call from the third party, they will not get a busy signal.
To make call waiting available on an iPhone:
Activate "Settings" > "Phone."
Toggle "Call Forwarding" by tapping on it.
How can I stop calls that don't have a busy tone?
On your iPhone, a contact who got blocked will receive a busy tone if they attempt to call. A few call-limiting apps let you change this behavior even if there is no native solution to eliminate the busy tone.
Utilizing your blocked list and apps like Truecaller and YouMail, these calls can be automatically handled and rejected without the caller ever knowing. You can create various conditions for various callers using these apps.
Conclusion
Other options exist for preventing incoming calls without barring them. For instance, picking the Silent Vibration from the Tone Store or pushing the volume down option during an incoming call would silence the phone. However, the advice mentioned earlier is the most reliable when looking for ways to block calls on an iPhone. For additional helpful hints and pointers, visit the official blogs, and keep up with the top-rated apps on the App Store.