A driving license is necessary to drive a vehicle on the road legally. Whether you are using your vehicles for commercial or personal uses, you need to have a license. A driver's license is necessary to drive a motor vehicle on the road. Hence to drive vehicles like motorbike, cars, scooters, you must have a License. To begin with, a driver first shall get a learner's driving license. One cannot obtain a permanent license in one go.
Driving License
According to the Motor Vehicles Act, 1988, no person is authorized to operate a motor vehicle without a Driving License Number in a public place. If you wish to learn driving a vehicle, you must first obtain a learner's license. One need to wait for a minimum of one month after receiving the learner's permit to get a permanent license.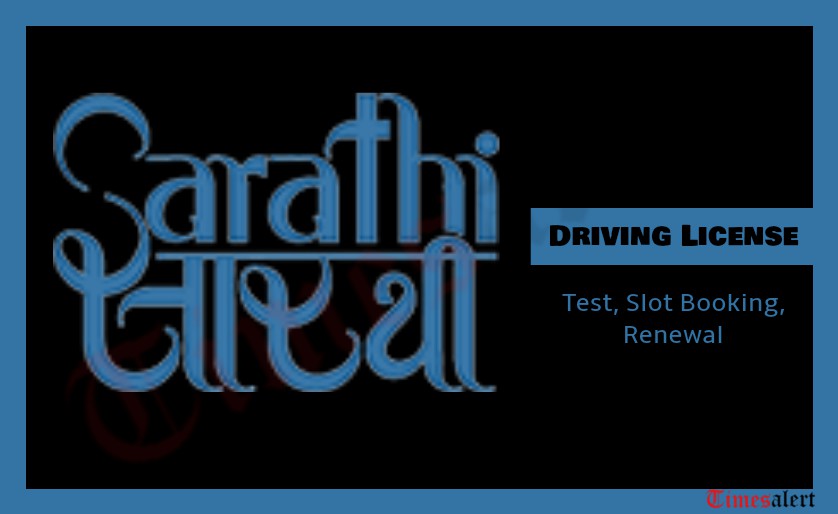 To get it, you have to pass the test. Once you pass the Driving License Test, then only you become qualified to obtain a permanent license.
Eligibility To Get Driving License
Here the eligibility criteria for motorbikes without gear is mentioned below
The applicant must be at least 16 years of age to get a learner's license.
To obtain a learners license for a motor vehicle with gear, the applicant:
Must be 18 years of age or above.
Documents Required To Get License Number
Following documents needed to obtain a license:
Proof of age: Documents like Birth Certificate, Passport, PAN card act as a valid proof of age. Candidates can carry any one of these proofs of age.
Proof of Address: Documents like Aadhar Card, Passport, Voter ID card act as valid proof of address.
A Medical Certificate who is above 40 is needed. A government doctor must issue the medical certificate.
Six passport size photographs of the candidate are required to apply for the License. In case of applying for a permanent License, you must carry one passport size photograph.
Filled Driving License Application form
In case you are living in some other city other than the place of delivery of driver license, you can present the rental agreement along with one utility bill like gas bill or electricity bill for current address proof.
How To Apply Driving License Online
There are two methods to apply for a license. Candidates can use any one of them and register themselves for a Driving License Number: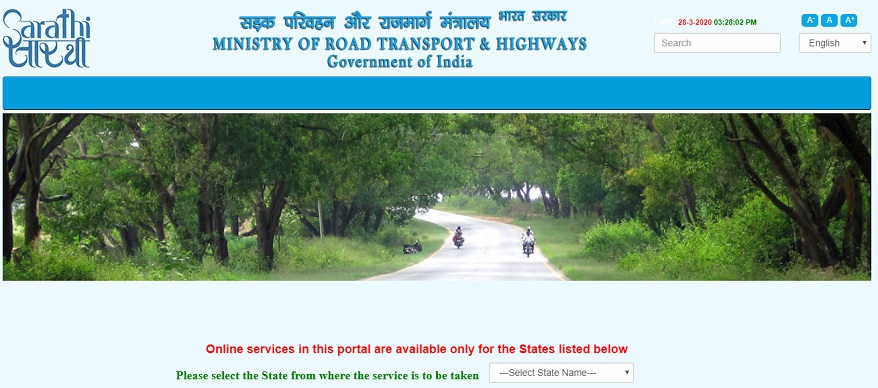 Online: For applying for a license through online, follow these steps:

For the first step, you need to visit the official portal of Sarathi.
Now select the state where you want to pay for the driver's license.
A new webpage appears. Under the driver's license head, click on the Apply Online button. You can select various other services related to the application procedure of the Driving License online.
If you are a new learner, then click on New Learners' license or if you are willing to apply for a permanent one, click on New permanent Driving Licence number.
Now, you need to fill out your details. Follow the on-screen instructions and fill in all the details.
After this, you asked to upload a scanned copy of your documents. Scan them and upload them.
You must also scan your passport size photograph and a picture of your signature.
Now, book your Driving License slot for going to the offline RTO office.
Submit your License fees.
Get Driving License Offline
In case you want to apply through the offline method, follow these steps:

For using through offline mode, you must first obtain a form 4. You can download this from the state transport website. Or you can also visit an RTO office in your area to get this form.
Now, fill the application form and attach relevant documents. Visit the RTO office and submit the form. You must also book a slot for your test at the RTO office.
Submit the driving license slot booking fees.
Upon the clearance of your test, you get your driver's license at the RTO office, or it delivered to your address.
Driving License Test
The only obstacle that you need to go through from a learner to a permanent one is the driving test. For some, it is elementary to pass this test while some who get nervous very quickly, they find it difficult to pass the test.
However, passing this Driving License test is necessary if you wish to obtain your driver's license. Once you pass the test, you are eligible to get your license, along with the freedom to ride legally. Also, know about E Challan Payments, AP Traffic Police Challan Pay Online, and FASTag Login here.
How To Apply Driving License Test
Below are the steps to help you out to apply for a license test:
Visit the Sarthi Portal, and select your state.
Now under the License option, click on the book an appointment option.
Upload all the information and documents.
Book the Driving License slot and pay the fees.
How To Do Driving License Renewal
The date for the expiry is different for every individual. It depends on when you applied for the license. You can check your DL to know the expiry date of your license.
Renewing a driver license is a must because a person cannot drive without a valid permit in public areas. Many times, people who won't carry their license asked to pay a hefty amount of fines. Hence you must get the license renewed.
How To Apply Driving License Renewal
To renew your driver's license, you have to apply for renewal within 30 days from the expiry. However, if your license has expired and you are applying for a renewal after 30 days, you have to pay a Driving License penal fee.
To renew your license, visit the nearest RTO office. Get an application form and fill it. Submit the filled form to the Assistant at RTO. In case your vehicle is non-transferable, your license will get a new driver's license in the same evening. However, if your case is different, you will get a renewed driver's license in 20 days.
Conclusion
A License is an official document given by the official authorities. It is a legal confirmation that the owner of the license is eligible to drive. So it gives you the formal freedom to drive by remaining in the rules and regulations provided by the authorities.
Obtaining a driving license number has now become more natural. Now people can receive it by applying online. For more details, check Timesalert.