Escape Water Park: Water park is an amusement park, where the swimming pools, water slides, splash pads, lazy rivers, water playground, and many more activities available at one place. People can enjoy all the activities in Escape Water Park with affordable prices. It is the best place where people can spend their weekend with their family and friends. For more details about this fantastic water park, check the below lines.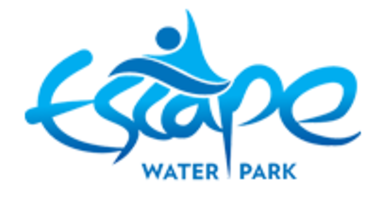 Escape Water Park
In Hyderabad, many amusement parks are available for the people. Where they can spend their time happily and create many memories. One of these parks is Escape Water Park. This Escape Water Park is a water-themed park. Where lots of rides for adult and children, slides, pools and many more things are present in this park. The park located near the fort grand of Shamshabad, Hyderabad. The park maintains the slides very well, and the surrounding area is immaculate and hygienic for the people.
In Escape Water Park, 34 water rides and 11 shaded kid's junctions are available inside it. People can experience all the rides in one place. Some rides are:
Crazy Rapides
Cracker Curves
Zumba Loop
Jumbo Raft
Super Combo
Tunnel Twister
Mat Tunnel Spiral
Float Pool Spiral, etc.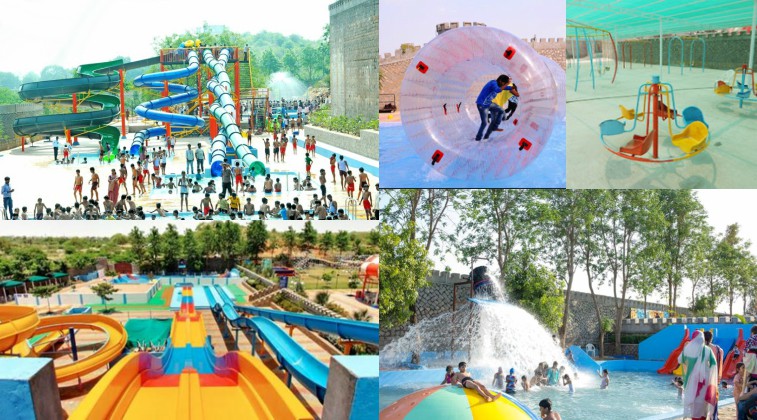 For kids, also there a lot of rides available, like:
Kid's Shaded Swings
Kid's Free Fall
Kid's Broad Slide
Kid's Tunnel Spiral Ride, etc.
Escape Water Park Timings (Opening And Closing)
Escape Water Park always opens for the people. They should come and enjoy the rides with their family and friends. Before planning to visit, check the timings of the Escape water park Hyderabad.
| | |
| --- | --- |
| Days | Park Timing |
| Sunday | 11:00 am to 6:00 pm |
| Monday | 11:00 am to 6:00 pm |
| Tuesday | 11:00 am to 6:00 pm |
| Wednesday | 11:00 am to 6:00 pm |
| Thursday | 11:00 am to 6:00 pm |
| Friday | 11:00 am to 6:00 pm |
| Saturday | 11:00 am to 6:00 pm |

Escape Water Park Entry Fee
For enjoying all the rides, people have to pay the entry fee in the counter. The rides ticket price id included in this entry fee. Adult's height must be above 120cms and child's height must be more than 90-120cms. The children who have below 90 cm, they can freely enter into the Escape Water Park. The entry tickets are not available online.
| | |
| --- | --- |
| Adult | Rs. 590/- |
| Child | Rs. 490/- |
Escape Water Park gives some discount at the time of buying a ticket. If anyone purchases a minimum of five tickets, then each ticket is provided at the price of Rs. 530, including all taxes. For children the cost is Rs.440.
For more information, click here.
Escape Water Park Dress Code and Facilities
The dress code for the Escape Water Park is different for the park and water rides. If a visitor only visits the park, then they can wear their regular dress code. If they are interested in water rides, then they have to wear nylon cloth. In the Park, many facilities are available for visitors. Some of those are:
The park provides lockers, baggage counter, and first aid to the visitors.
Rented nylon or polyester swimwear is available inside the park.
Discount offer on tickets is applicable for more than five people.
Visitors can pamper themselves with delicious foods at the food courts, which offers several types of foods and drinks to the people. The food price not included in the ticket price, so the visitor has to pay for their food.
People can't take outside foods inside the park.
Rides in Escape Water Park
In Escape Water Park, there are some unique rides available which are not in any other water park. Visitor can enjoy the water rides with their closed once. Some exciting water rides are:
Boomerang
Aqua Bowl
Rain Dance
Multi-Lane
Open Body Slide
Closed Body Slide
Family Broad Slide, etc.
Except this, some special activities also organized by the Park. Such as team building activities and games, outbound training activities, leadership programs for corporate, etc. For these activities, visitors have to pay some extra charges.
Escape Water Park Hyderabad location
The Escape Water Park situated near Hyderabad airport. And it is 4km from the Imbliban bus stand. People can go there smoothly by any private taxi or public transport.
Escape Water Park Contact Number, Address
Address – Escape Water Park, Lane Beside RGIA Police Station, Shamshabad, Hyderabad
Escape Water Park Shamshabad Contact Number – +91- 7337333428/ 7337333429
For more information, check Timesalert.