Good news for all the government employees of the Telangana state. Now, employees living in Telangana can generate online payslip. So far, they can waive off the old days when they had to stand in long queues to get their monthly salary. Using this TS Treasury Payslip Online portal, employees can download their payslips online, without wasting any time in lines outside the post office.
With this ts treasury salary pay slip, employees can gather information about the GPF number, Employee number, deductions in the bank account, HRA and more. By giving this article a read, you know about how to download TS Employee Pay Slip and more.
TS Treasury Pay Slip
According to the RTI Act, the government employees of any state can have the right to know about their monthly salary. The respective organization must produce a payslip every month and provide these payslips to its employees. The same is the case with the employees of Telangana.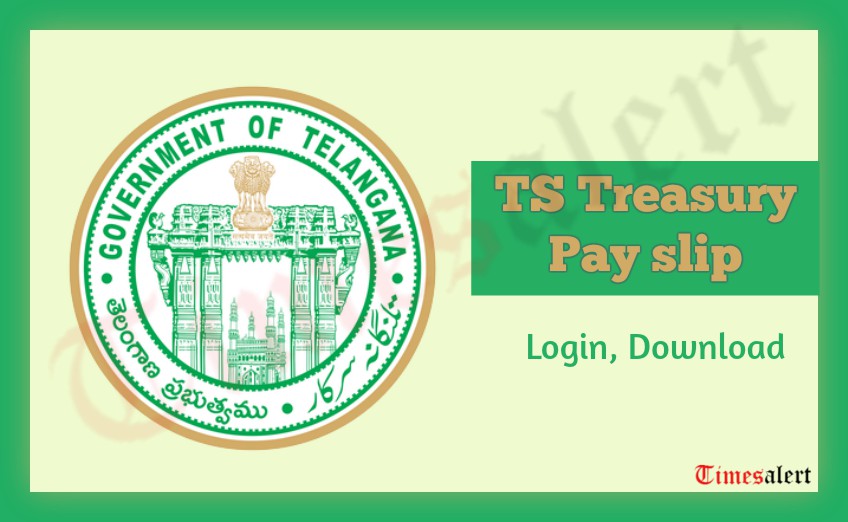 Every month, the government employees of Telangana given TS Employee Pay Slip. In this payslip, every detail about the financial credit in the bank account of the employee, all the debits did by the organization are given. This payslip is relevant because in these only details like GOF number can be found. These monthly payslips act as a rigid proof of employment.
Government employees of Telangana can now visit the official portal of ifmis ts treasury payslip. On this portal, they need to enter their login credentials, and they can proceed to download their payslip for the past month. Employees can also access the payslip for the past months.
How To Download TS Employee Pay Slip
Government employees of Telangana state can download their payslips by following the listed steps. However, to download ts treasury payslip, the employees must have access to their Employee code. Without this, they cannot proceed to download Telangana Treasury payslip.
Visit the official website.
In the centre of the page, you can see some fields asking you to enter the details. Enter details like your Employee Code, and then enter the month and year for which you want the payslip.
Hit on the submit button.
On your device, your ts treasury salary payslip gets displayed. If you want to download it for future use, you can download it by clicking on the download button.
Take a print of payslip by clicking on the Print Button.

FAQs On TS Treasury Employee Pay Slip
Q1. What shall I do to view my TS Employee payslip?
A1. To view your monthly TS salary slip, you must have access to your employee code, internet and an appropriate computer device to browse the web. In addition to all this, you must also have access to PDF software like Adobe Acrobat PDF Reader to read the files on your device. Even, know about Telangana TSGLI Policy Bond Download and TS ZPGPF Annual Account Slips.
Q2. How to view the payslip on my device?
A2. Once you have downloaded ts cyber treasury payslip by following the above methods, you can view it on your device by opening it through a PDF reader. Most of the tools come with pre-installed PDF readers. However, you can download a PDF reader if you don't have any.
Conclusion
E-payslips are in common use right now. Earlier, many Indian defence branches like DSC, CISF have launched an online portal for helping their employees to generate their payslip online. It helps the employees to have control of when they want to view their salary slip. The data needed to access these payslips is crucial and confidential. Hence, only the authorized person can view the payslip.
Now, the Government of Telangana has also launched a ts treasury payslip portal to help its states officials. Using this portal, officials can anytime access their payslip for whichever month they want. Check Timesalert for other news.