Bigg Boss is one of the top-rated reality show in all languages on television. It has gained the people attention and is running successfully every year. Big Boss Tamil is the most popular show and stared in 2017, and it always has an increased number of viewers. The Bigg Boss Tamil Season 3 launch date has been announced officially by the Vijay Television in social media platform.
Bigg Boss Tamil of this year will start from 23 July 2019 and will host by Ulaganayagan Kamal Haasan.  As per the game format we need to vote our favourite contestant so that they will be safe from the eviction. We can find the complete details on Bigg Boss Tamil Online Voting and also missed call numbers.
Bigg Boss Tamil Vote
It is the season 3 of Bigg Boss Tamil, and the followers are waiting to watch the show eagerly. Like the previous season, the show hosted by Kamal Haasan and promo of the Bigg Boss Tamil season 3 has hit the YouTube with all new concepts and game plan. According to the promo, the idea is like the show will allow participants to know more about themselves with the game. The game is simple. We need to play the task and win them to get the perks. There will be tasks for captaincy and the budget task by which we can get the provisional's for the survival of the week.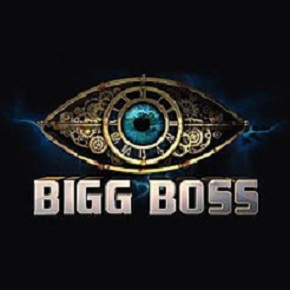 Every week there will be nominations which should be taken by the housemates and nominate one for eviction. This procedure is applicable for all the participants of Bigg Boss, and they should mention a valid reason for nomination. Every Week the captain of the house is away from the nomination list. Bigg Boss can only see the nominations, and the other contestants are not aware of this. Bigg Boss will list the members will receive the maximum number of nominations and send them to the eviction list for the week.
Bigg Boss Tamil Vote Online Voting Season 3  
Now, we can give our votes to the contestants and save them from the elimination for that particular week. The Bigg Boss Tamil Vote can do by two methods like online voting or Bigg Boss Missed Call Number. These votes counted and the team will check the contestant who got the lease vote and will eliminate them from the house. So, to save your participant, you need to caste many votes to them. Here this article you can find both online voting and Bigg Boss Tamil Missed call numbers.  Follow the steps carefully and give your support to them and save from the elimination list.
Bigg Boss Tamil Online Vote
The process is straightforward, but you need to have a Google account or a Facebook account to cast a vote.
Open your browser and Login to any of the Google-linked accounts and go back to the web browsing page.
Search for "Bigg Boss Tamil" on your web page and click on enter.
You can now see the list of eviction candidates for the week.
Now, give your votes to the favourite person, or you can also divide them into two people and make your vote.
The maximum number of votes you can give is ten votes in Bigg Boss Tamil.
These votes submitted to the Star Vijay TV and they will calculate the votes.
The Kamal Haasan will announce the person who got the least votes at the end of the week, and they eliminated from the house.
Bigg Boss Tamil 3 Elimination This Week
Every week One Contestant gets eliminated, we will update the Bigg boss three vote result here. Timesalert conducts a public poll on elimination on nominated contestants. So, participate in this poll and vote for your favourite Contestant.
 Nominated Contestants

Bigg Boss Tamil Vote – Public Opinion
Note: This Poll is an unofficially Conducted by Timesalert.com For Public Opinion only to know Contestant performance in Bigg Boss Show. Your Votes not calculated on official Vijay television voting. Scroll below to know about official Bigg Boss Tamil Voting Method.
Bigg Boss Tamil 3 Vote

Through

Missed Call 
We can also make our votes calculate to our favourite contest using the missed call method. The best possible way when you are not having an internet network or not aware of the online process. Also, the best procedure if you don't have a Google account to log in.
| | | | |
| --- | --- | --- | --- |
| Contestant Name | Profession | Status | Missed Call Number |
| Vote For Losliya | Srilankan Newsreader | In House | 836 7796 805 |
| Vote For Cheran | Director | In House | 836 7796 802 |
| Vote For Fathima Babu | Actress | Eliminated | 836 7796 803 |
| Vote For Kavin Raj | Actress | In House | 836 7796 804 |
| Vote For Abhirami Venkatachalam | Actor | Eliminated | 836 7796 801 |
| Vote For Madhumitha | Actress | In House | 836 7796 806 |
| Vote For Saravanan | Actor | In House | 836 7796 812 |
| Vote For Vanitha Vijay Kumar | Actress | Eliminated | 836 7796 817 |
| Vote For Sherin Shringar | Actress | In House | 8367796813 |
| Vote For Sakshi Agarwal | Model and Actress | In House | 836 7796 810 |
| Vote For Mohan Vaidhya | Singer | Eliminated | 836 7796 807 |
| Vote For Saravanan | Actor | In House | 836 7796 812 |
| Vote For Sandy | Choreographer | In House | 8367796811 |
| Vote For Mugen Rao | Singer and actor | In House | 8367796808 |
| Vote For Reshma Pasupuleti | Model and actress | In House | 836 7796 809 |
| Vote For Meera Mithun | Actress | Eliminated | 836 7796 816 |
We need a mobile phone with an active SIM card and of minimum balance to make a missed call.
Open your mobile phone and visit the Dial Pad.
Type the mobile number assigned to your favorite contestants and press on the call option.
You can hear to a ring and after a few seconds, the call cuts automatically.
We will also get a confirmation message of submitting our votes to the number.
There will be different numbers associated with the participants, and you need to check them properly. It is the process of Bigg Boss Tamil Missed Call Numbers.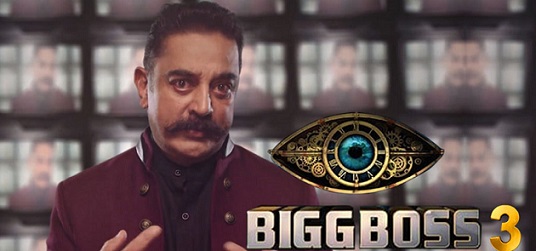 If you have missed the episode watching on the television, then you can watch it on Hotstar the next day. There is also a premium subscription where we can watch the live telecast of the show on our mobile phones. As the Star Vijay television is associated with Hotstar, we can also view the content which not telecasted in the program. There are unique segments like Unseen episodes where we can know also watch more about the house guests. The best part is we cast our votes even in the Hotstar Application.
Also, read Bigg Boss Telugu Vote Season 3
Vote Bigg Boss Tamil Season 3
Open your Hotstar application on your android device.
Now, visit Star Vijay TV and open the Bigg Boss Tamil program.
Below the streaming video, you can see the link to vote and click on it.
Choose your house guest and vote them by following the instructions on the screen.
Bigg Boss Tamil has completed two outstanding seasons and making its path for the new season. It has selected the best contestants for this year and planned to add more excitement to the show. The Bigg Boss Tamil Season 1 winner is Aarav against the Snehan in 2017. The next season winner is Riythvika with the runner of Aishwarya Dutta and with the prize money of 50 Lakhs cash and trophy of Big Boos Tamil Season 2 by Kamal Haasan. Both seasons gave fantastic entertainment to the audience and got much love from them.
How To Vote Bigg Boss Tamil Season 3 Using Hotstar
Bigg Boss Tamil Season 3 Voting is also now done through Hotstar Application. this is the first time the Bigg Boss team has chosen this method to vote the inmates. The steps to vote Bigg Boss Contestants Tamil season 3 through Hotstar app is simple and easier. we gave the few steps on How to vote Bigg Boss Tamil 3 Online Vote Through Hotstar App.
First, the user has to download the Hotstart app on your mobile.
Then create an account with your details and login into the account.
Then open Bigg Boss Tamil Vote.
There you will find the list of Bigg Boss Tamil 3 Nominees with polling options.
So one can vote them by clicking on the vote button.
Each user has 10 votes limit daily and can share these votes among the contestants to save them from eliminations.
These are the simple steps to Vote Bigg Boss Tamil 3 Vote using Hotstar App.
Bigg Boss Tamil 3 Contestants Names With Photos
Fathima Babu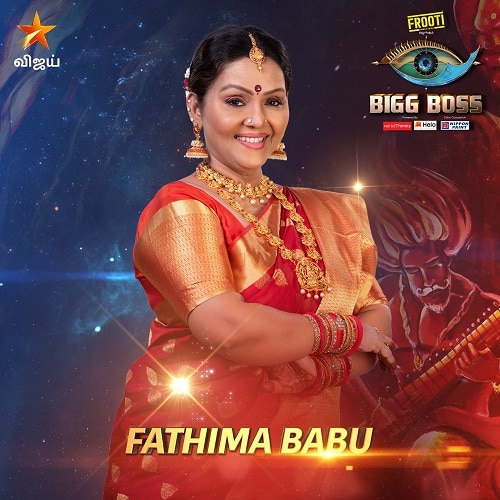 Fathima Babu is the first contestant who entered Bibb Boss house Tamil season 3 in 2019. She is an actress who is seen in many films. Fathima not only an actress but also a newsreader in Doordarshan in the Tamil language. Recently she also entered into politics. Apart from movies, she also saw in some famous Television serials, which gave her a great response from the viewers. Now people who are following Bigg boss Tamil can vote her if you like her performance from Bigg Boss 3 Vote.
Sakshi Agarwal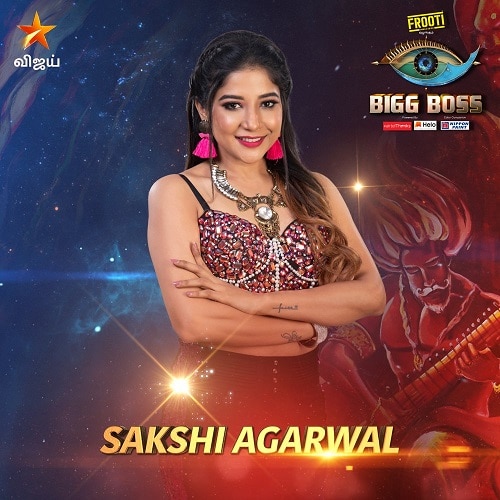 Sakshi Agarwal who is primarily a model and later became an actress and seen in Tamil and Malayalam movies. She is the second one to enter the Bigg Boss house with high energy. Sakshi born in Uttarakhand and moved later to Chennai in her childhood. She did a Bachelor of Information Technology from Anna University, and she goes gold model. Sakshi saw in commercial slots where she received great fame. So one who likes her performance in the house can vote her through Bigg Boss 3 Vote.
Losliya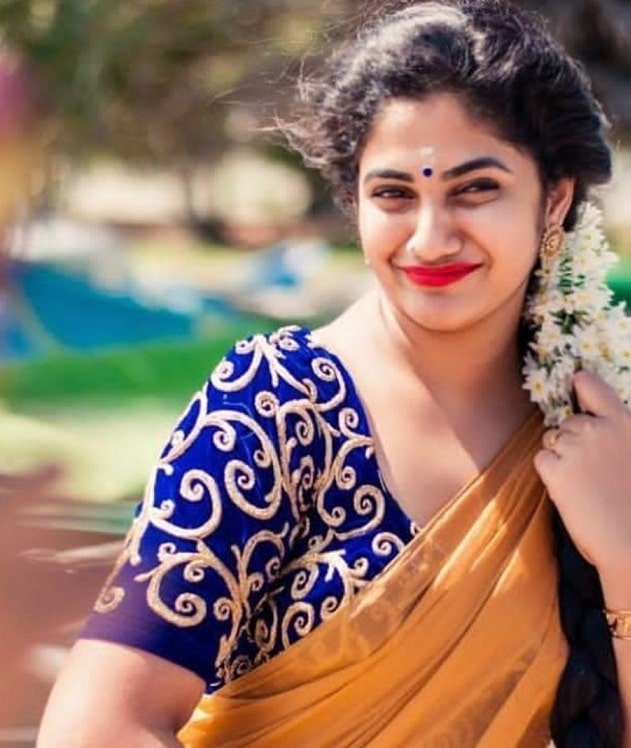 Losliya is a foreign contestant who entered into Bigg boss house. She is from Srilanka, and where she works as a news presenter. In Bigg boss Tamil she is entertaining herself and others. She has a massive following on social media to her performance in the house. So those who wish to vote Losliya can vote and encourage her through Bigg Boss Tamil Vote 3.
Madhumitha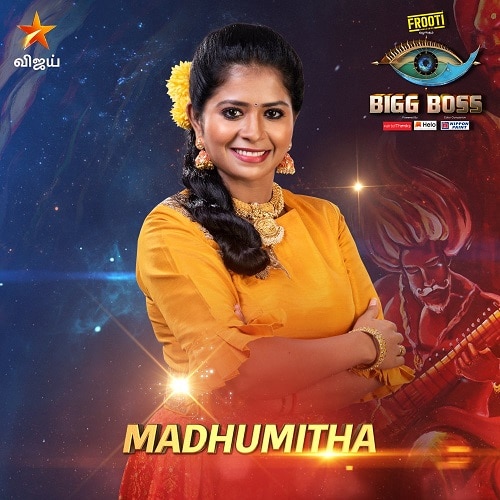 Madhumitha who is famously known as Jangiri Madhumitha. She is called so because of the role she played in a movie. She is an actress and a comedian who did many films in Kollywood. Not only in the movie she also acted in some Tv serials which gave her fame in the industry. She was born in Chennai and did nearly 50 films in total. Now Jangiri Madhumitha is participating in Bigg Boss Tamil 3. So people who like can vote her via Bigg Boss Vote Tamil 3.
Kavin Raj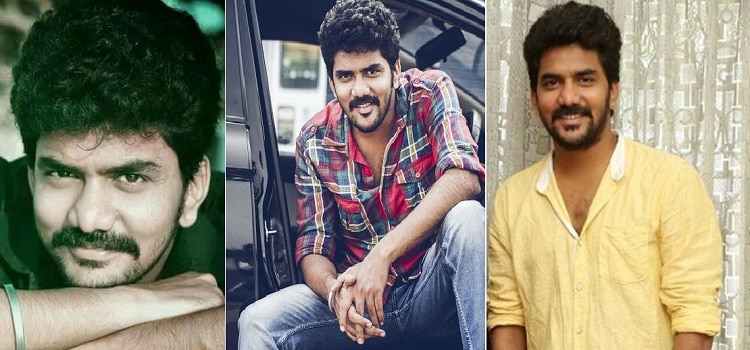 Kavin Raj is a Tv actor and later seen in movies. He is from Trichy who discontinued his studies and joined acting school. He came into cine field via Vijay Tv. At first, he played a role named Vettaiyan in a popular Tv series where he got a lot of fame. Now in Bigg boss Tamil 3, he is performing well and mingling with everyone. He is the house. He is liked by Abhirami Venkatachalam who had a crush on him from many days. People who want to vote Kavin Raj can do so by Bigg Boss 3 Vote.
Abhirami Venkatachalam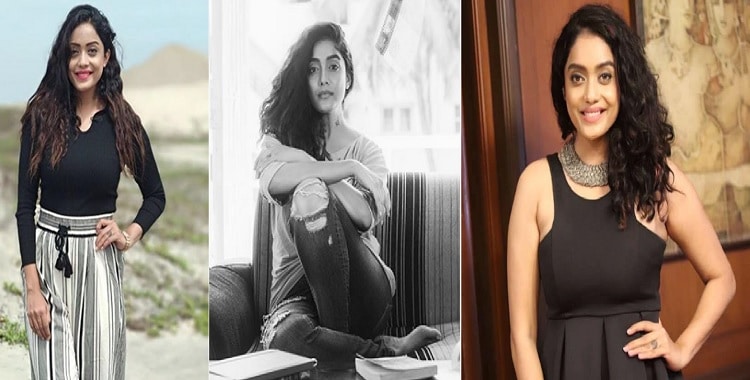 Abhirami Venkatachalam is an actress and a Bharatanatyam dancer. She also did some short films which gave her away to cinemas. She is now participating in Bigg boss. After entering the house, she felt happy by seeing Kavin Raj who has a crush on him. Abhirami is more passionate and loved to be a model. So she chose this media career and moving on with the opportunities. So on seeing her performance, one can vote her through the voting process or by Missed call numbers.
Saravanan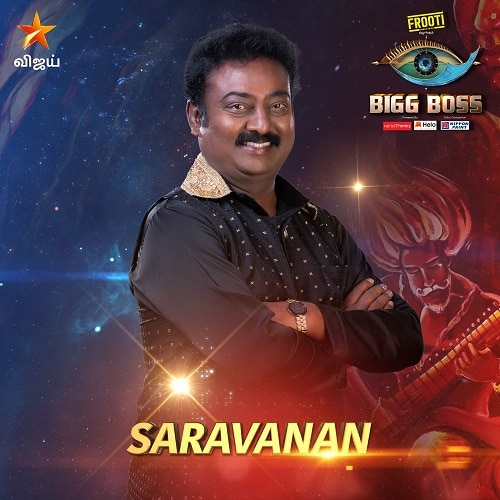 Saravanan a popular actor seen in the 1990s. He has done many films which had a big hit in the box office. He is from Salem and had two marriages because of children. In the middle of his career, he took a long gap of 5 years and again started with a new look and in unique appearance in unique and supporting roles. In Bigg boss Tamil 3 he is also one of the contestants, So to vote Saravanan, you can give missed call number and help him from nominations.
Vanitha Vijayakumar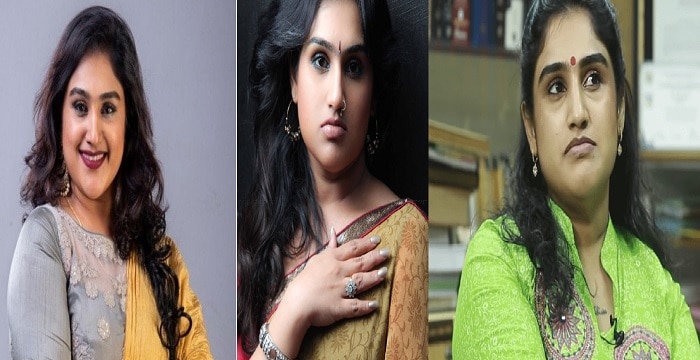 Vanitha Vijayakumar is the daughter of great actor Vanitha Vijaykumar and actress Manjula. She has four sisters and one brother. She got married twice, and now she is left alone by getting divorced. Vanitha has three children, where two are daughters and one son. She also acted in few films in both Tamil and Telugu. In Bigg Boss, Tamil 3 Vanitha Vijaykumar is the first captain of the house. So she is free from the nominations in the first week. So in further weeks to free her from nominations one can vote Vanitha Vijaykumar and help her.
Cheran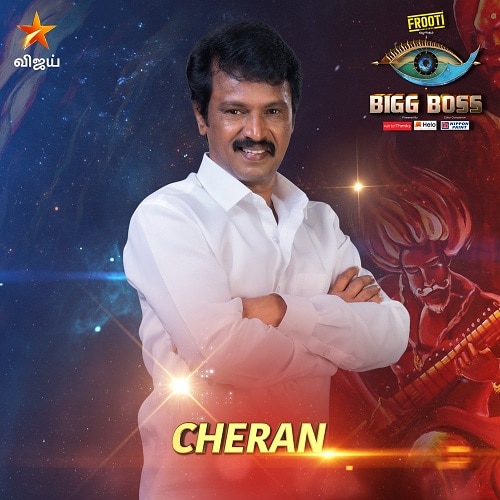 Cheran is a Tamil director who won National Award four times. He belongs to Madurai, Tamilnadu. He worked for many famous movies entitled Vetri Kodi Kattu and Pandavar Bhoomi. Cheran also saw as an actor in a few films like Autograph and Maranda Kadhai. He now saw in Bigg Boss Tamil reality show as a participant. So people who love his performance and behaviour in the house can vote him online.
Sherin Shringar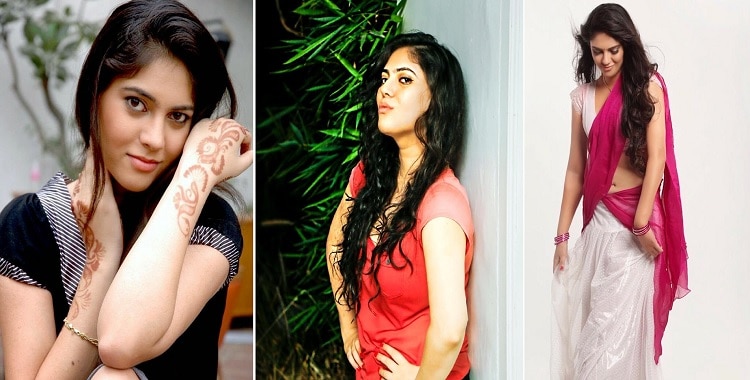 Sherin Shringar who is a model and actress at an early age. She appeared in both Tamil and Kannada movies. Sherin is from Bangalore who mainly focuses on modeling rather than studies. She is one of the inmates of Bigg boss house of Tamil. So on seeing her performance, one can vote Sherin Shringar and free her from nominations.
Mohan Vaidya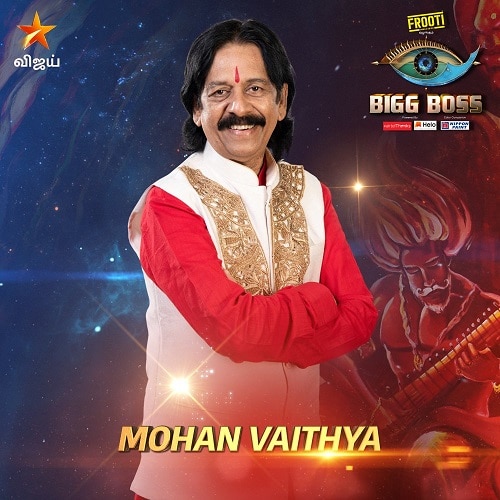 Mohan Vaidya is a singer and musician. He is from Tamil Nadu who has recently started a music school. Mohan is from a music family. He had one son, and he recently lost her wife. Mohan participated in many reality shows and also a dance master and an actor seen in few films. In 2019 he joined in a big reality Tamil show Bigg Boss. On seeing his presentation and liking him vote him and make him free from every week nominations through Bigg Bos Tamil 3 Vote.
Tharshan Thyagaraja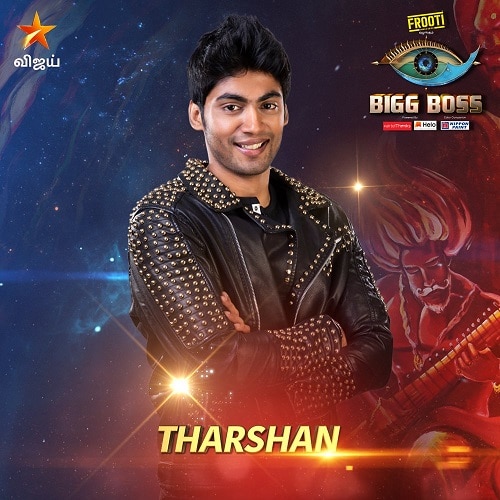 Tharshan Thiyagarajah is also a foreign contestant from Srilanka. He is an actor and a model who worked for many commercial advertisements. He started his career as a software engineer, and after five years he moved to model and later seen on the screen. Now in 2019, he participating in Bigg Boss Tamil 3. So to vote him you can give a missed call to his respective assigned number.
Sandy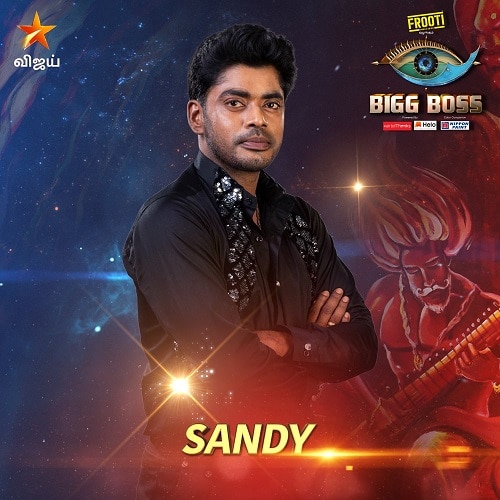 Sandy original name is Santosh Kumar. He is one of the famous dance Choreographer who worked for many films. He raised and settled in Chennai. Sandy also saw as an anchor for a few dance shows. He divorced his wife and married his girlfriend and now being happy with them. He has one daughter, who is one year old. The audience who are watching Bigg boss can vote Sandy through Bigg Boss 3 Missed call numbers.
Mugen Rao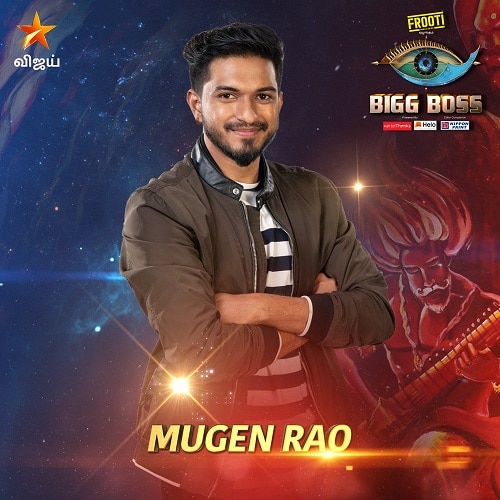 Mugen Rao, also a foreign contestant in the Bigg boss house. He is from Kuala Lumper Malaysia. He is a singer, actor and even a social media influencer who has millions of following. Mugen Rao seen in few films, and also he is famous for his music albums. The audience can vote Mugen Rao for his performance and behavior in the Bigg Boss house season 3 Tamil.
Reshma Pasupuleti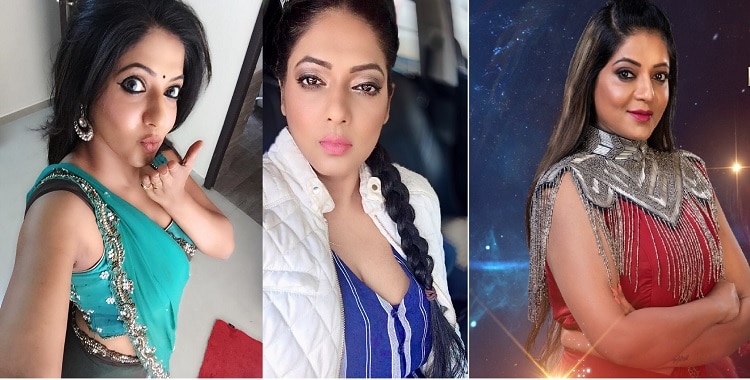 Reshma Pasupuleti an actress and a model seen in both Tv series and movies. She is born and raised in the United States Of America. She noticed in a tv serial named Rani Vani where Radhika played a lead role. Later she is seen on the big screen. Reshma has first started her career as an air hostess and later became an actress. So people who like her performance can vote her through Bigg Boss Tamil 3 Vote.
Meera Mithun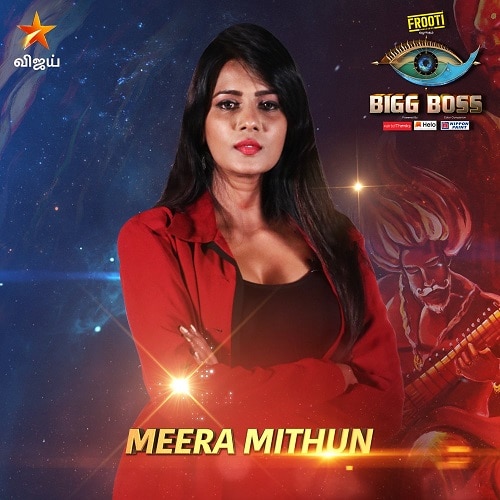 Meera Mithun is the last contestant who entered the house through the wild card. She is a beauty pageant who won Miss South India. She is also giving her best in the house. So to vote Meera Mithun one can do through missed call numbers or by Bigg Boss Tamil Vote.
Bigg Boss Tamil 3 Timings And Host Name
Bigg Boss Tamil 3 has been airing on Vijay Tv from 23rd June 2019. That is this third season Bigg Boss Tamil has completed 45 days. There are 17 contestants during the start of the game, and now a total of 11 contestants living in the house. Remaining six contestants have eliminated in each week. Still, the contestants have to stay for 60 days to win the Bigg Boss Title. This show is telecasted daily night at 9:00 Pm on Vijay Television. On weekends it is telecasted at 9:30 PM.
A great popular actor, kamal Hassan, hosts Bigg Boss Tamil Season 3. He also hosted the show last year which gave a considerable success. The host Kamal Hassan on every weekend interact with housemates and discuss what is going on in the house. People who wish to vote your favorite contestants and save them from elimination can vote them through the methods discussed above.
Bigg Boss Tamil 2 Winner & Contestant Names
Bigg Boss is the show which held in all the languages from many years. In Telugu and Tamil, this show started in the last two years. That is this year Bigg Boss is conducting Season 3. Now here we discuss the Bigg Boss Tamil season 2 winner and Runner Up of the show. We here also include the contestants who have stayed in Bigg boss House in Season 2.
Bigg Boss Tamil Season 2 winner is the Tamil Actress Riythvika who received a Bigg Boss Trophy and cash of Rs 50 Lakhs. The runner up of season 2 Bigg Boss Tamil is Aishwarya Dutta. The contestants who participated in the Bigg Boss Tamil 2 are
Yashika Aannand
Ponnambalam
Mahat Raghavendra
Daniel Annie Pope
Vaishnavi Prasad
Janani Iyer
Ananth Vaidyanathan
Ramya NSK
Sendrayan
Riythvika
Mumtaz
Thadi Balaji
Mamathi Chari
Nithya
Shariq Hassan Khan
Aishwarya Dutta
Vijayalakshmi Feroz
These all 17 contestants are the participants of Bigg Boss Tamil 2. The show gave a big hit on Vijay Tv, and they entertained all the audience with their performance.
Bigg Boss Tamil Season 1 Winner & Contestant Names
Bigg Boss Tamil has completed two seasons in the last two years, and presently it is running the third season. All these seasons of Bigg Boss Tamil are hosted on Vijay Television daily. Also, the three seasons hosted by Kamal Hassan who gave his best has a host and entertainer. The Bigg boss house Tamil constructed in Chennai at EVP theme park. In Tamil, they gave a name to each season as a theme name. For Bigg Boss Tamil 1 they named theme name as "electricity", for Bigg Boss Tamil Season 2 they named as "Gear" and Bigg Boss Tamil 3 they named it as " Chettinad".
The Bigg Boss Tamil Season 1 winner name is Aarav, and he received a cash prize of Rs 1 crore. The runner up of season 1 Tamil is Snehan. Also, the contestants who got to final is Harish Kalyan, Ganesh Venkataraman, and Bindu Madhavi. We also listed all the contestants of Bigg Boss Tamil 1 here.
Sri
Anuya Bhagvath
Vaiyapuri
Gayathri Raghuram
Bharani
Raiza Wilson
Snehan
Oviya
Harathi Ganesh
Arav Nafeez
Ganja Karuppu
Maria Juliana
Ganesh Venkatraman
Shakthi Vasudevan
Namitha
Bindhu Madhavi
Suja Varunee
Harish Kalyan
Kaajal pasupathi
All those are the 19 contestants who entered the Bigg boss house directly and also through wild card entry. They are the first participants who have seen in the Bigg Boss house and experienced a different lifestyle in the house. Entertainment wise they gave the best to the tele audience and also received a tremendous response.
Bigg Boss Tamil 3 Voting 2019 Rules And Regulations
Bigg Boss is a great reality show followed by Big Brother show in Hollywood. This show was first developed and introduced by a media company named Endemol. They completed many seasons and gave a great success. Now they have started this great show in India with the name Endemol India. Now Bigg Boss Tamil this year has already started season 3 with 17 contestants. People can watch this show daily, which telecasted on Vijay Tv. Also, one can vote to their favourite contestants in the house and save them from elimination and stay them in the house till the end. Here we included some of the Bigg Boss Tamil 3 Voting rules and regulations.
Bigg Boss Tamil 3 Voting done in few methods, and those are in detailed discussed in the above sections. So people who want to vote the contestant in Bigg Boss Tamil Season 3 can vote through Online, or by giving a missed call to the number allotted to each customer and also through Hotstar Application. The method of voting is straightforward through Hotstar, and that mentioned in this article above. So look it and vote to your favourite contestant and save them from eviction.
For more updates, check Timesalert.