Bigg Boss Telugu – One of the biggest Telugu-language TV reality show. This Telugu reality show airs on star Maa. It has completed two seasons in Telugu, and now they are planning to start controversial Telugu reality show Bigg Boss 3 soon.
Bigg Boss Telugu Season 3
The first season has started on 16th July and ended on 24th September 2017. Young Tiger Jr NTR hosted the show Bigg Boss Telugu Season 1. It received a massive response from the audience with great success.  After that, the team has planned season two with the natural star Nani. He hosted the Bigg Boss Telugu Season 2 with 18 contestants. In season two they had both standard and celebrity contestants.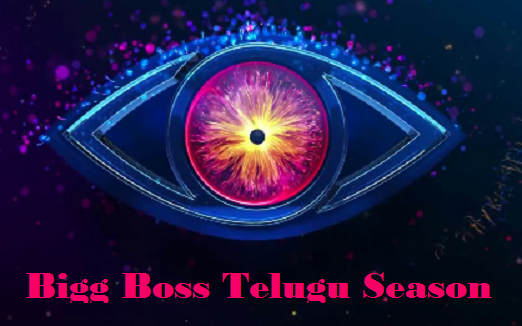 Within a few months, Bigg Boss Telugu Season 3 is going to start. But there is a big question about who hosts the program. Already organizers of Bigg Boss 3 are planning to bring Daggubati Venkatesh and Jr NTR for the hosting. But they are busy in their shootings. Likewise, season 2 included both common man and celebrities. Season 3 is also coming with the same process. All those celebrities and the common man in the tasks are locked in luxuries house. Here is the contestant's list of Bigg Boss 3 Telugu show.
Bigg Boss Telugu Season 3 Contestants List
| | | |
| --- | --- | --- |
| S.NO | NAME OF CONTESTANT | PROFESSION |
| 1 | Shiva Jyothi | Anchor |
| 2 | Ravi Krishna | Actor |
| 3 | Ashu Reddy | Actress |
| 4 | Jaffar Babu | Journalist |
| 5 | Himaja | Actress |
| 6 | Rahul Sipligunj | Folk Singer |
| 7 | Rohini | Actress |
| 8 | Baba Bhaskar | Choreographer |
| 9 | Punaranavi Bhupalam | Actress |
| 10 | Hema | Actress |
| 11 | Ali Reza | Model and Actor |
| 12 | Mahesh Vitta | Comedian |
| 13 | Sri Mukhi | Anchor and Actress |
| 14 | Varun Sandesh | Actor |
| 15 | Vithika Sheru | Actress and Model |
Teenmar Savitri Shiva Jyothi
Shiva Jyothi, a news presenter in V6. She is famous and known as Teenmar Savitri or V6 Savithri. She became more famous for her Telangana Slang. Her first tv show with Bithri Sathi gave her a great career. She has done as an anchor and interviewed a few renowned cine celebrities. Now she entered the Bigg Boss house as a first contestant. Hope she stays in the house for a longer time.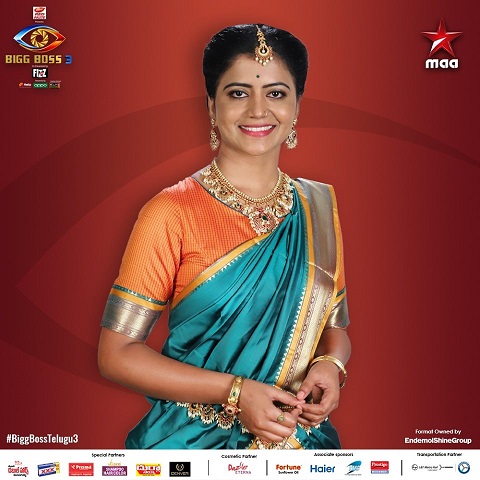 Ravi Krishna
He is an Indian actress working for Tv serials. He is more active on social media platforms. He updates his daily activities on his profiles. Ravi Krishna now a contestant in Bigg Boss Telugu Season 3 entered the Bigg Boss house as the second contestant. People who wish him to continue in the home can vote him and save him from eliminations when he is nominated.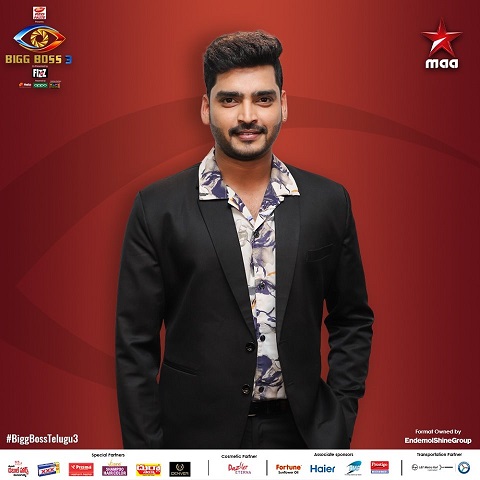 Ashu Reddy
She is a famous dubsmasher and Tik Toker who posts videos on social media. Ashu Reddy also called as Jr Samantha because in appearance she some times looks like her in some angle. But she never felt so, and she is an American. She is the third contestant who entered the Bigg Boss House. People who like her activities and wish to vote her can check on Bigg Boss Telugu 3 Vote.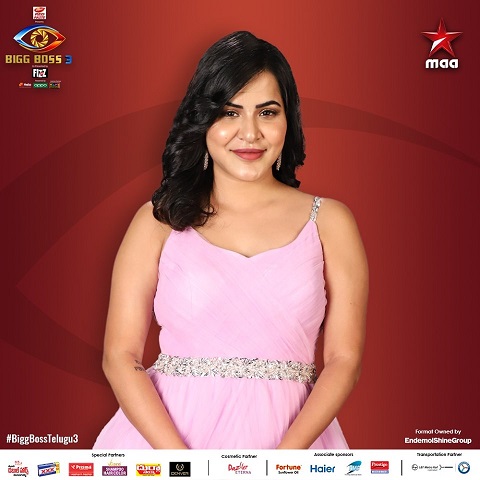 Jaffar Babu
He is a Journalist who has many controversies on him. Jaffar Babu takes interviews with famous personalities like politicians, Actors, Actress, businessman, and others. He has seen in Mukha Mukhi show, eye Contact, and some other shows. Hope he would survive in Bigg Boss House for more days.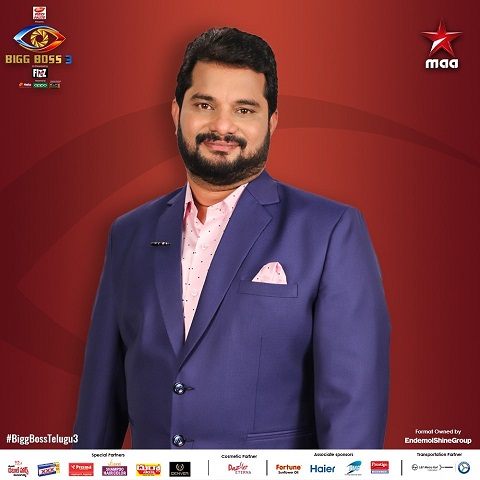 Himaja
She is an actress who predominantly seen in Telugu films in the supporting role. Himaja also is known as a Tv Actress who did many serials, and one of the most popular television serial telecasted on Zee Telugu is Bharyamani. She also received new face award by Zee Kutumbam awards which also telecasted on zee Telugu. Now as a stage she is appearing in Bigg Boss 3 Telugu. To support her vote to her via Bigg Boss Telugu Season 3 Vote Online through Hello App.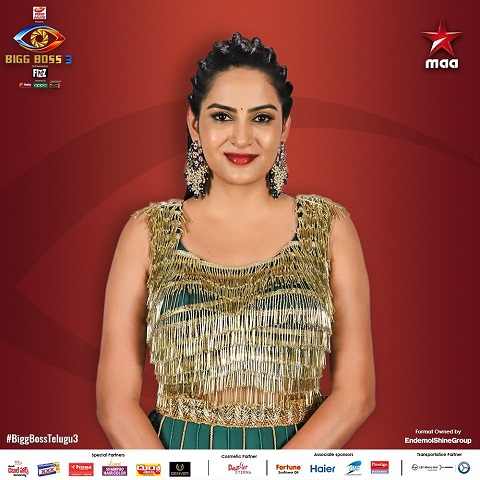 Rahul Sipligunj
He is a Hyderabadi Folk singer who sings in a different slang. He is much passionate about his singing career. His parents support him a lot in every aspect. He also had a vast following among youtube viewers as he does many Music albums and boost on Social media. Rahul Sipligunj worked for many movies as a singer, and his first movie was Josh, which gave him great fame and opportunities. Hope he will entertain all the audience who are watching Bigg Boss Telugu 3.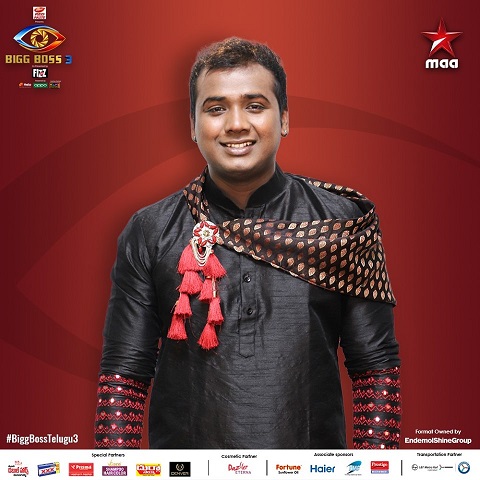 Rohini
She is a Telugu Television actress and is well known for her hyperness. She is talkative and friendly with everyone. Rohini first started her career with Doordarshan and later as an anchor. Now she is seen in the lead role of Koncham Ishtam Koncham Kashtam which is a famous Tv serial telecasted on Zee Telugu. Now for the next 100 days or below, she is going to entertain all the telly audience with her performance.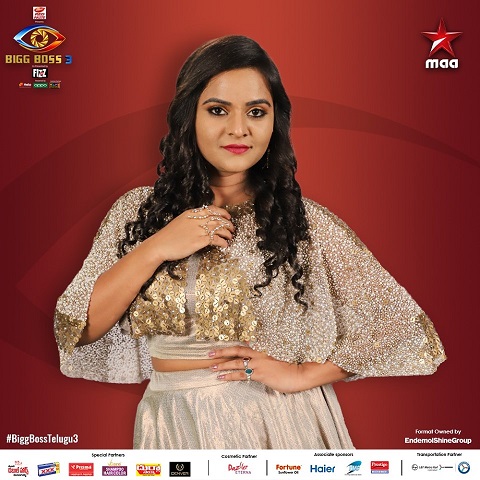 An Indian choreographer and also who turned into director recently. He is 2019 directed a movie which gave a massive response at the box office. It shows how passionate he is on scripting and directing. Baba Bhaskar called as Baba Master is now a contestant in Bigg Boss. We have to wait how many days will he going to survive in the house. Apart from choreographer, baba master also acted in few films. He received many awards for his great work given by him to the movies.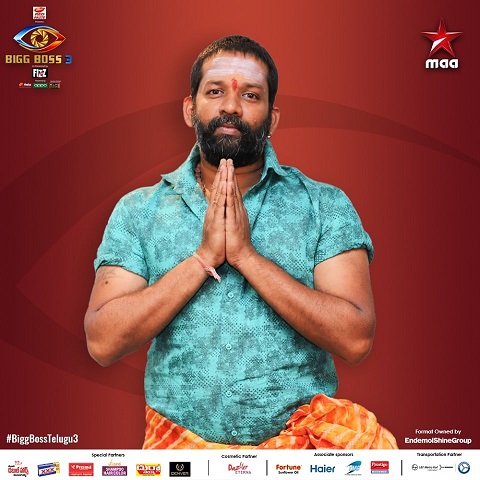 She is a Tollywood actress who started her career at the age of 17 with the movie Uyyala Jampala. Punarnavi Bhupalam, with her first movie, gained positive feedback and got a chance to work in more films. She now appeared in Bigg Boss Season 3 Telugu to prove herself. Her journey with the film industry is very smooth going.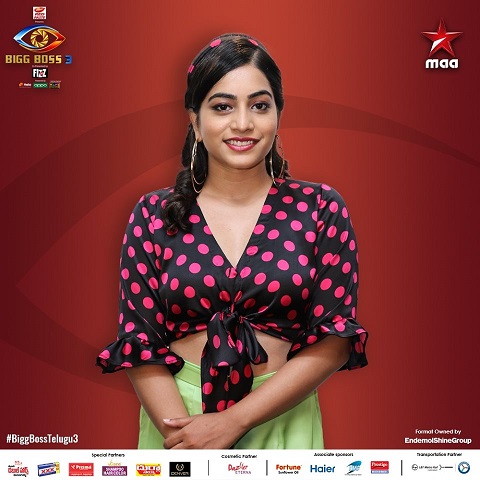 Hema
She is one of the contestants in Bigg Boss Telugu 3 house. Hema entered the house with more confidence and decided to have more fun with her inmates for the next three months. She is the senior-most actress who started her career in the film industry at an early age. She did more than 300 films in both Telugu and Tamil. Hema is a character artist who seen in different roles.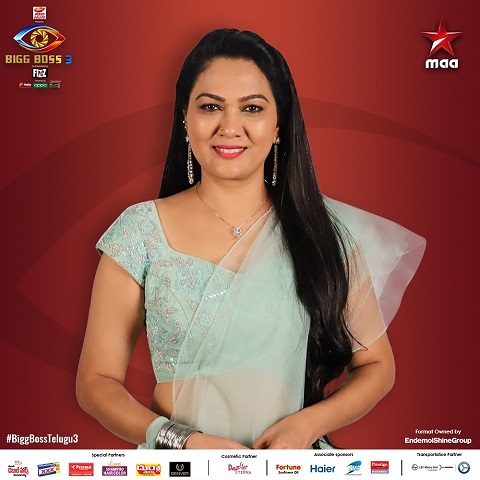 Ali Reza
He is an Indian Model and actor who is seen both in films and Tv series. He made his first debut with the film Gayakudu. He got married and has one daughter. Before entering into the film industry, he worked as a marketer for a few years in Dubai. Later he came to India and started a new career as an actor. Ali Reza has an Iran cafe in Hyderabad which is taken over by his family.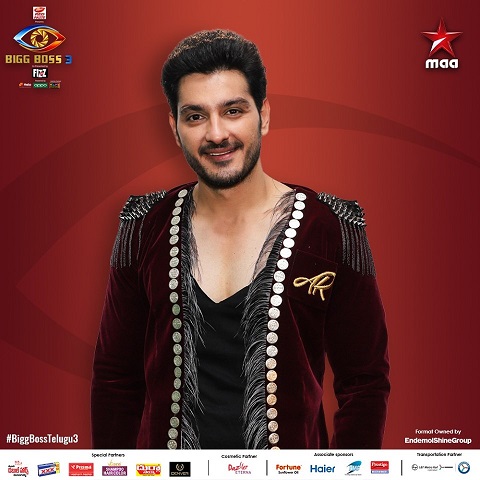 Mahesh Vitta
His well known in the famous Fun bucket Comedy series. Mahesh Vitta became more popular because of his different slang. He hailed fro Proddutur and completed his MCA in Hyderabad. After his education, he moved into an acting career and marked himself as a comedian. He did many copies for Fun Bucket. He is also now seen as a comedian in few films in Telugu. His first debut movie is Nene Raju Nene Mantri.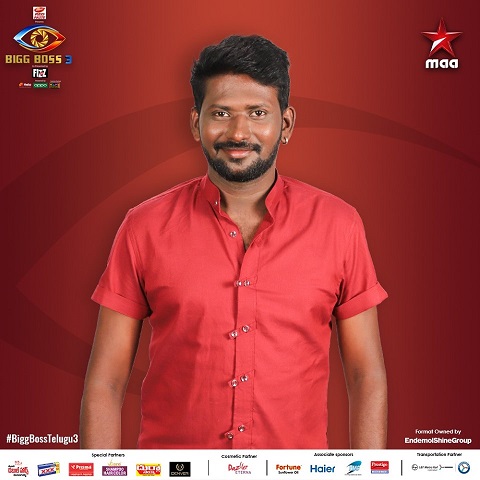 Sreemukhi
She is a famous Tv anchor and actress seen in Telugu Industry. Sreemukhi is renowned for her Tv shows like Patas. She is known as Rammulamma and had great fame and fan following from the PAtas show. At first, she has seen in films in a supporting role. Later she also did as the le lead role in the movie Prema Ishq Kadhal. Now she is going to entertain the audience with her performance in Bigg Boss Telugu Season 3.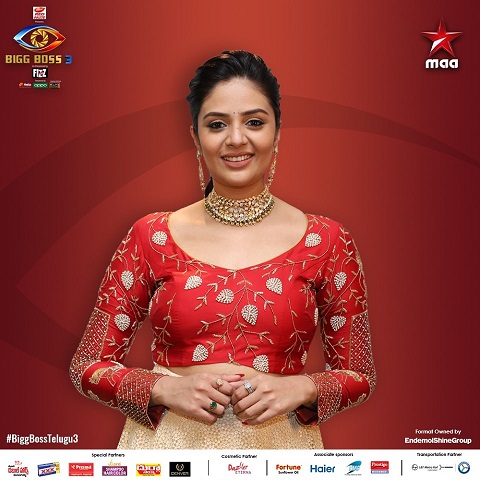 Varun Sandesh
He got more famous for his works in Tollywood with the films Happy Days and Kotha Bangaru Lokam. Varun Sandesh wife Vithika Sheru is also participating as a contestant in Bigg Boss house. They both entered the house as the last contestants. An American Indian actor who now seen on the Television screen for the next 100 days. Presently he lives in New Jersey, the USA with his wife.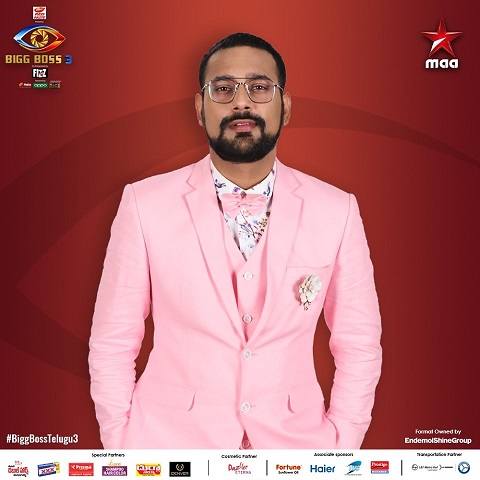 Vithika Sheru
She is an actress and model who seen in many movies in Telugu and Tamil. Vithika Sheru in 2016 got married to Tollywood actor Varun Sandesh. Now they both entered into Bigg Boss Telugu Season 3 House as a Couple Contestants. She worked as a brand ambassador for a few Tv Commercial advertisements like Jewelry and Fashion brands.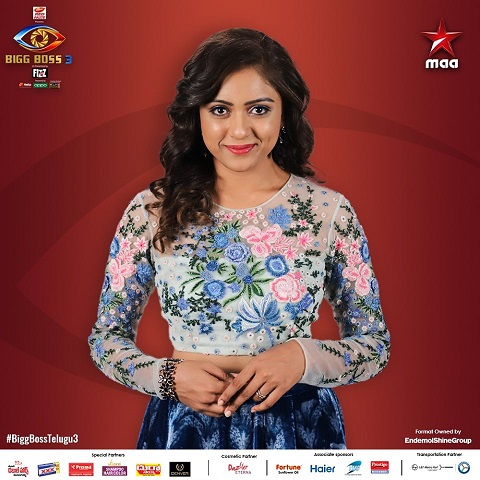 The above are the 15 contestants who have to stay in the Bigg Boss house for the next three months if they are not nominated and eliminated. They entered the house on July 21st and this Bigg Boss Show updates, information and more are checked and known from timesalert.